Record Yen Volatility and Fat Fingers: The Anatomy of a BOJ Week
by
Bets for yen swings climbed by most ever before BOJ decision

Speculation of more stimulus was highest since Kuroda's debut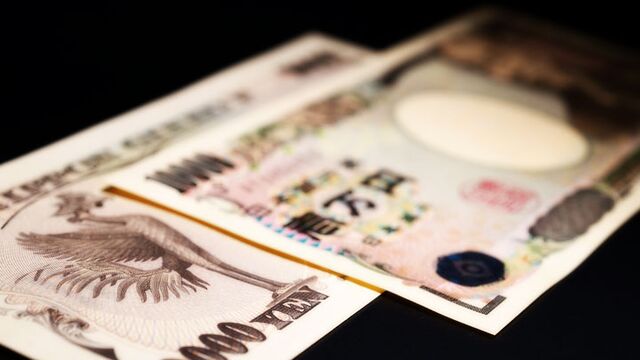 Investors were expecting volatility ahead of Bank of Japan Governor Haruhiko Kuroda's most anticipated policy announcement since his debut. That's exactly what they got.
The yen surged as much as 2.4 percent after Kuroda and his board voted to expand purchases of exchange-traded funds while leaving its negative deposit rate and bond buying program unchanged. Overnight dollar-yen implied volatility had jumped to a post-global financial crisis high of 53 percent on the eve of Friday's decision. Those bets were validated even before the BOJ decision as several abrupt surges in the yen had traders speculating about fat fingers or algorithmic transactions.
Many investors and analysts expected more from Kuroda, as the yen's surprise emergence as the strongest developed-market currency this year threatens his 2 percent inflation goal. The somewhat unusual way Prime Minister Shinzo Abe had revealed the size of a fiscal stimulus package helped fuel speculation that the central bank may go as far as the controversial policy known as helicopter money. Kuroda took the unusual step Friday of ordering an assessment of the effectiveness of BOJ policy, to be undertaken at the next meeting in September.
The following is a dissection of a nervous several days for yen traders:
July 21: Monetary and fiscal stimulus speculation sends yen as low as 107.49 per dollar, but by the end of the day it's posted a 1 percent gain to 105.82. The catalyst for the reversal is a BBC interview in which Kuroda said there was no need or possibility of helicopter money. The broadcaster later clarified the interview was conducted in June.


July 22: One-week dollar-yen implied volatility almost doubles to 25 percent, a closing level unseen since 2008, as the BOJ decision enters the horizon.


July 26: Yen surges 1.8 percent in just about 10 hours and posts biggest gain since Brexit day as expectations wane for easing.


July 27: The yen see-saws in a 1.3 percent band over a two-hour span. Abe announcing plans for 28 trillion yen ($270 billion) in spending drove it down and then the Finance Ministry denial of a Wall Street Journal story on 50-year government bonds pared the declines. It falls 0.7 percent on the day.


July 28: Overnight dollar-yen implied volatility jumps by a record to the highest since 2008. The Federal Reserve does Kuroda few favors by staying cautious about raising interest rates, triggering a yen rally against the dollar that continues into the Tokyo morning. That abruptly reverses after a Reuters report that the BOJ is under pressure to expand easing from the government.


July 29: 7:33 a.m. in Tokyo, and the yen surges 1.7 percent in the space of a minute. Some traders blame an erroneous order placed with a 103 handle instead of 105. Others point to robots reacting to retweets of the Reuters news.


July 29: 12:44 p.m. in Tokyo, the BOJ announces its decision and the yen spikes as high as 102.71. (It had spiked on two occasions in the lead up to the decision. ) The currency was at 103.63 as of 3:10 p.m. Japan's benchmark bond dropped the most since 2008, while stocks swung between gains and losses.

Before it's here, it's on the Bloomberg Terminal.
LEARN MORE