Markets Go Loco for CoCos Once Thought Only So-So
Contingent convertible bonds are back.
by and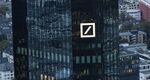 It's been a roller coaster six months for investors in bank debt. At the beginning of the year, the market for contingent convertible bonds, known as CoCos, seized up, imperiling the post-crisis effort to resolve banks without recourse to taxpayer funds.
Fears over Deutsche Bank AG's ability to pay a coupon on its Tier 1 securities fed the market's perception that issuers across the board might struggle to service interest payments, thanks to regulatory changes towards the bank capital regime. That caused a market maelstrom in February. The primary market for such hybrid securities froze, and debt prices tumbled.
Since then the market has rebounded sharply, despite the U.K.'s vote to leave the European Union and the upcoming EU-wide bank stress tests, which have prompted fresh concerns over the health of some Italian banks. Amid regulatory changes seen as friendly to investors in hybrid securities, and Deutsche's uninterrupted coupon payments, an index for the high-risk, high-reward securities is now up 3 percent this year, having gained as much as 15 percent from the February low.

At the beginning of the year, "investors were apprehensive about the risk of coupon non-payment. Since then regulators have brought clarifications," said Sam Theodore, head of financial institutions at ratings agency Scope Corp AG, when quizzed about the securities' newfound favor. "Sigh of relief in the market, pop the bubbly!" 

Risks associated with lender firepower to pay coupon payments on additional tier 1 securities, known as AT1, have eased somewhat, thanks to a change in the way the European Central Bank sets capital requirements. The ECB's oversight arm has effectively allowed banks to burn through more financial reserves before halting coupon payments, by replacing a portion of its binding requirements with looser, non-binding guidance. They're helped by the fact that this month, the Bank of England said it would jettison plans to hike a 'countercyclical' capital buffer until at least July next year.
QuickTake Contingent Convertibles
The decisions affect banks' so-called Maximum Distributable Amount (MDA) caps, which determine how much money can leave a bank through optional coupon payments, dividends or bonuses. In a report published on Thursday, Deutsche Bank analysts recommended exposure to the hybrid securities. 

"The fear is going,'' said Tomas Kinmonth, a credit strategist at ABN Amro Bank NV. "Any money banks have at the moment, they're putting it toward capital rather than rewarding shareholders."
Bank debt in general has outperformed equity this year, amid a hostile climate for earnings while institutions beef up their capital and liquidity buffers; a boon for bondholders. Weaker lenders have also U-turned on their stance against rights issues. Spain's Banco Popular Espanol SA sold 2.5 billion euros ($2.8 billion) of shares last month, just a month after its chief executive officer said capital was adequate. UniCredit SpA, Italy's biggest bank, may tap shareholders for as much as 5 billion euros after resisting the move under its former CEO, people with knowledge of the matter said this week. 
CoCo bonds, known in their modern form as additional Tier 1 securities, absorb losses when the capital of an issuing bank falls below a determined threshold. As such, they hold the key to regulators' drive to impose principal losses on creditors in financial institutions, in the event of company-level distress — a process known as 'bail-in' — in order to ensure orderly recapitalization, or eventual liquidation.
Before it's here, it's on the Bloomberg Terminal.
LEARN MORE