Markets Go Loco for CoCos Once Thought Only So-So
Contingent convertible bonds are back.
By and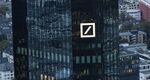 It's been a roller coaster six months for investors in bank debt. At the beginning of the year, the market for contingent convertible bonds, known as CoCos, seized up, imperiling the post-crisis effort to resolve banks without recourse to taxpayer funds.