markets
Kuroda Tweaks Leave Japan Markets Vulnerable Before Abe Stimulus
By
Japan's 10-year bond yield rose the most since 2013 Friday

Market 'expecting significant move' from Abe: CMC's McCarthy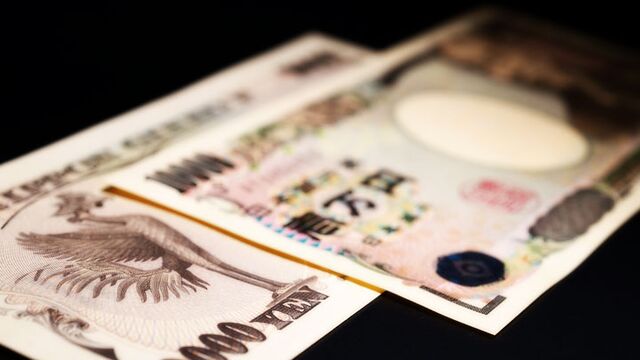 Investors who had hoped for helicopters in Japan are getting Prime Minister Shinzo Abe instead.
The Bank of Japan boosted its annual exchange-traded fund budget to 6 trillion yen ($59 billion) from 3.3 trillion yen, while leaving the size of bond buying and the level of its negative deposit rate unchanged at the end of its two-day policy meeting Friday. Japanese government bonds suffered the biggest slump since 2013 and the yen rallied the most since the U.K. voted to leave the European Union.
BOJ Governor Haruhiko Kuroda's decision to aim low raises the stakes for Abe to deliver on a pledge for "bold" fiscal stimulus on Tuesday, when the government is due to announce details of a more than 28 trillion yen spending package. That's even as the central bank chief said easing hasn't reached its limit and hinted more might come in September. The proximity of the monetary and fiscal announcements had helped fuel speculation policy makers might deploy helicopter money, where the central bank funds government debt directly, even as Kuroda repeatedly ruled it out.
"The very low amount of stimulus from the BOJ does leave the market clearly expecting significant move from Prime Minister Abe in his announcement," said Michael McCarthy, chief market strategist at CMC Markets Asia Pacific Pty in Sydney.

The yield on the benchmark 10-year Japanese government bond jumped as much as 10 1/2 basis points to minus 0.17 percent Friday, and was at minus 0.155 percent as of 10:34 a.m. in Tokyo Monday. The Topix swung from a 0.9 percent knee-jerk gain to a loss of as much as 1.4 percent within a span of about six minutes on July 29, only to end 1.2 percent higher at 1,322.74 for the day. It gave up half that advance on Monday.
The yen surged 3.2 percent on Friday and rose to as high as 101.97 per dollar. It was at about 102.6 in Asian trading Monday.
"The decision indicates that there are limited options left for the central bank," said Jun Kato, a senior fund manager in Tokyo at Shinkin Asset Management in Tokyo. "The BOJ's announcement was at the minimum end of what investors were expecting. Effectively, this is a sort of non-action action."
Japan's currency has surprised most analysts by becoming the best performing developed-market currency this year, surging more than 17 percent against the dollar in a rally that threatens to undermine the BOJ's 2 percent inflation target.
In an unexpected development, Kuroda on Friday ordered an assessment of the effectiveness of BOJ policy, to be undertaken at the next meeting, which is scheduled for Sept. 20-21. The central bank also doubled the size of a U.S. dollar lending program.

Chief Cabinet Secretary Yoshihide Suga said Friday the government wants to implement policies in close cooperation with the central bank.
"Perhaps the BOJ wants more help from the government in terms of the stimulus and they're not prepared to do anything in advance to that," Shane Oliver, Sydney-based global investment strategist at AMP Capital Investors Ltd., which manages more than $110 billion, said by phone. "The pressure is on Abe to deliver."
— With assistance by Daisuke Sakai, Livia Yap, Jonathan Burgos, and Yumi Teso
Before it's here, it's on the Bloomberg Terminal.
LEARN MORE