business
Japan Bank Shares Are Biggest Winners From BOJ's Policy Decision
By and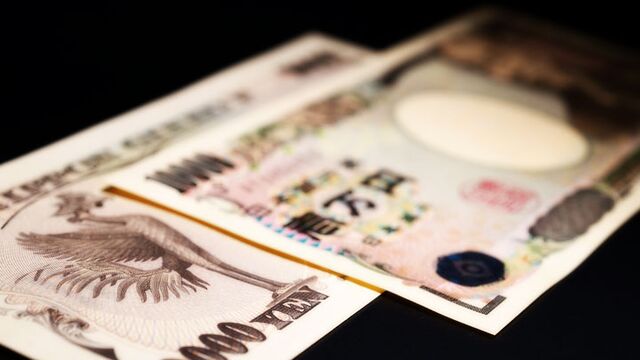 Japanese banks including Mitsubishi UFJ Financial Group Inc. jumped in Tokyo trading after the central bank refrained from expanding negative interest rates and made it easier for lenders to obtain dollar funding.
Banks were the best performers in the benchmark Topix index after the Bank of Japan expanded its purchases of exchange-traded funds and doubled the size of a U.S. dollar lending program, while keeping the benchmark deposit rate at minus 0.1 percent.
"Our main scenario of widening negative rates didn't eventuate, and the expansion of dollar funding is a positive for banks," Kentaro Kogi, an analyst at Citigroup Inc. in Tokyo, said by phone.
Bank shares remain among the worst performers in Japan this year after the introduction of negative rates shrank their lending profitability, with Mizuho Financial Group Inc. expected to follow Sumitomo Mitsui Financial Group Inc. in posting lower first-quarter profit when it reports later Friday. Access to dollar funding will help lenders pursue their strategies of expanding abroad where loan demand is higher.
Expand Overseas
"There are few possibilities in Japan so they're trying to expand overseas but then they have to get funding," said Michael Makdad, a banking analyst in Tokyo at Haitong International Securities Group Ltd."This is essentially the BOJ providing U.S. dollar funding to Japanese banks, which is good for the banks."
MUFG, the nation's largest bank, rose 7.4 percent at 2:13 p.m. in Tokyo, heading for the biggest gain since March. Sumitomo Mitsui climbed 6.6 percent and Mizuho gained 5.6 percent. The Topix Banks Index surged 6.2 percent, the best performer among the 33 industry groups on the Topix, which rose 0.5 percent.
BOJ Governor Haruhiko Kuroda's policy board decided to double a dollar lending program to $24 billion to support Japan companies' overseas activities. The central bank is also introducing a facility to enable banks to obtain dollar funding with government securities pledged as collateral.
Before it's here, it's on the Bloomberg Terminal.
LEARN MORE