Deutsche Bank Fares Better in EBA Stress Test Than in 2014
by
Analysts have voiced concern that bank needs to sell shares

CEO John Cryan confirms Deutsche Bank's 2018 capital target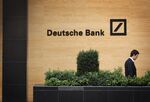 Deutsche Bank AG scored higher in the European Banking Authority's stress test this year than in 2014 in a sign that steps to bolster financial resilience are taking hold despite a tougher examination that took account of surging litigation costs.
The company's common equity Tier 1 ratio fell to 7.8 percent in the adverse scenario, measuring resilience to economic shocks over a three-year period, from 11.1 percent at the end of 2015, the EBA said in a statement on its website on Friday in London. Two years ago, the ratio -- which measures equity as a share of assets weighted by risk -- fell to 7 percent from a starting point of 9.2 percent. Germany's largest bank outperformed Britain's Barclays Plc, whose CET1 ratio dropped to 7.3 percent in this year's test, which used Dec. 31 as a cutoff date.
Chief Executive Officer John Cryan has sought to reassure shareholders that his firm can meet future regulatory requirements without having to tap them for funds. Mounting legal costs as well as what Chief Financial Officer Marcus Schenck on Wednesday called potentially "draconian" changes to capital requirements have led some analysts to doubt the bank's assertions.
"This improved result is the fruit of hard work and many small steps forward," Cryan said in a statement. "The stress test shows that the bank is well equipped for tough times."

Unlike two years ago, this year's test featured assumptions for so-called operational risk, which includes litigation expenses and losses from rogue traders. That stripped 220 basis points off Deutsche Bank's capital ratio in the EBA's test, according to the bank. A basis point is 0.01 percentage point.
Deutsche Bank is "on track" to reach its CET1 ratio goal of at least 12.5 percent by the end of 2018, Cryan said in the statement.
The company's leverage ratio, which measures capital as a share of total assets, fell to 2.96 percent in the adverse scenario from a starting point of 3.49 percent, according to the EBA. In October, Deutsche Bank set a goal of lifting that ratio to 4.5 percent or more by the end of 2018.
Schenck told analysts on Thursday that the leverage ratio is not "a big priority" for the company this year and that one reason it didn't rise in the second quarter is because Deutsche Bank is "holding a lot more liquidity on the balance sheet than we used to do."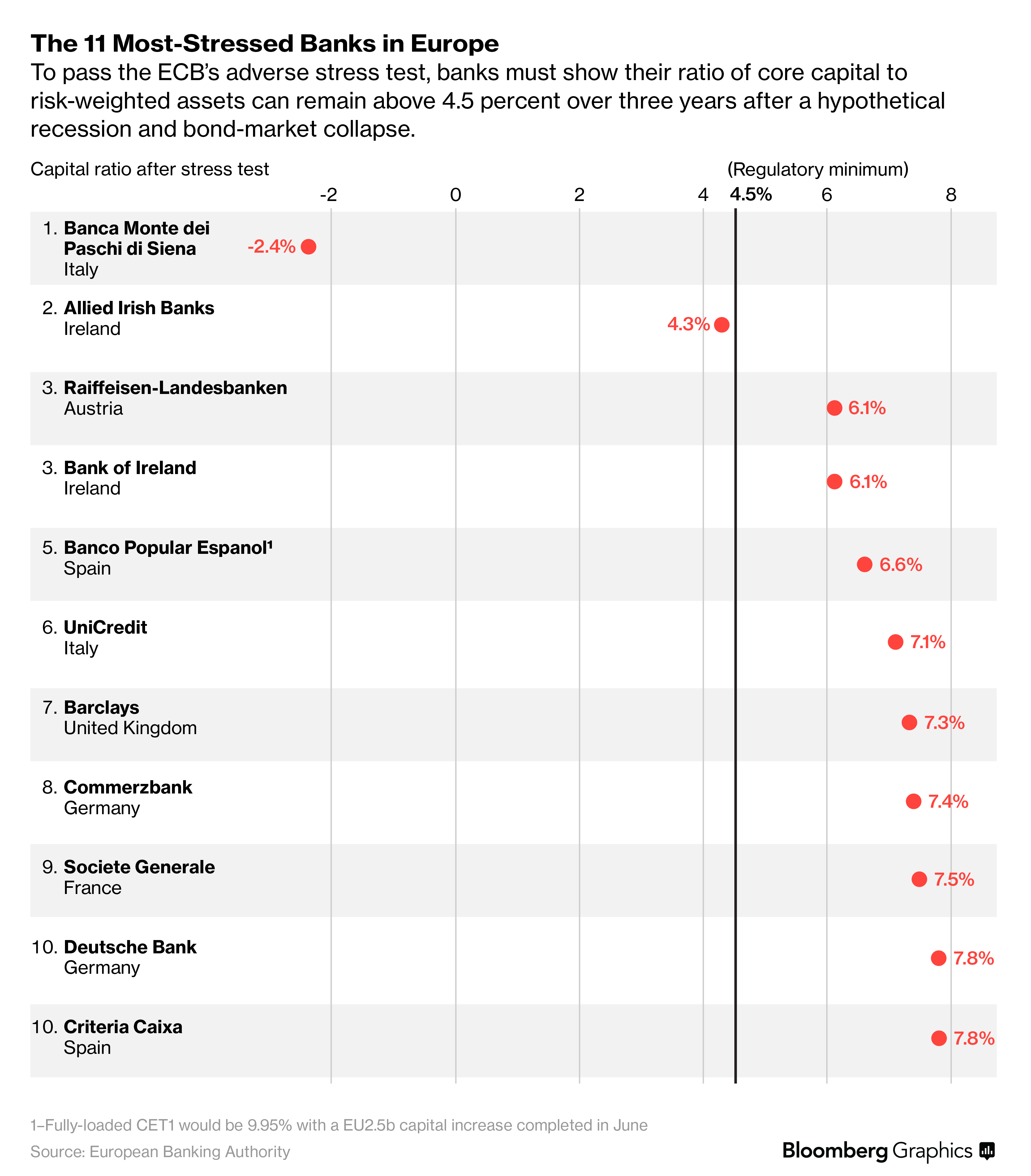 Before it's here, it's on the Bloomberg Terminal.
LEARN MORE