Chevron Extends Losses as Reeling Prices Prompt Writedown
By
No. 3 oil explorer loses money for third straight quarter

Production from wells fails to match analysts' estimates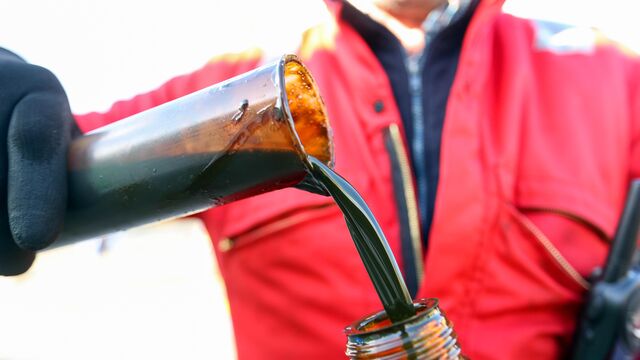 Chevron Corp. extended its longest losing streak in more than a quarter century, missing profit and production expectations as a glut-driven price collapse forced a writedown of the value of oil and natural wells.
The company posted a surprise loss of $1.47 billion, or 78 cents a share, compared with profit of $571 million, or 30 cents, a year earlier, San Ramon, California-based Chevron said in a statement on Friday. Analysts had expected the world's third-largest oil explorer by market value to earn anywhere from 19 to 41 cents a share. Output from Chevron's wells fell 3.4 percent below the average estimate.
It was Chevron's third straight quarterly loss, the longest slump for the company since at least 1989, according to data compiled by Bloomberg. Chevron pumped the equivalent of 2.528 million barrels of oil daily during the quarter, underperforming the 2.618-million barrel average estimate from analysts. The shares fell 1.4 percent in premarket trading on Friday.
"The second quarter results reflected lower oil prices and our ongoing adjustment to a lower oil price world," Chairman and Chief Executive Officer John Watson said in the statement. "In our upstream business, we recorded impairment and other charges on certain assets where revenue from expected oil and gas production is expected to be insufficient to recover costs. Our downstream business continued to perform well."
CEO's Response
Watson responded to the market-driven cash squeeze by shrinking drilling programs, writing off discoveries that were too costly to develop at current prices and firing one-tenth of the workforce. The company is seeking to bolster its balance sheet by raising $5 billion to $10 billion from asset sales.
Despite the rout, and credit-rating cuts by S&P Global Ratings and Moody's Investors Service, Chevron greenlighted a $36.8 billion expansion of a key Central Asian oilfield earlier this month. This week, the company committed to distribute a $1.07-a-share dividend that will eat up about $2 billion in cash when paid out to investors in September.