Brexit Knocks British Airways and Foxtons as Confidence Dives
by
BA's parent IAG cuts profit target, to review spending

Warnings cloud picture after post-vote hiring announcements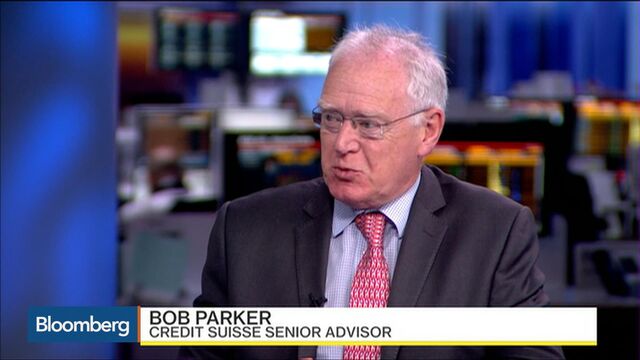 London home sales and international flights became the latest casualties of the U.K.'s decision to leave the European Union as a leading real-estate broker and the parent of British Airways said they had been hit by the effects of Brexit.
Fallout from the June 23 EU vote prompted International Consolidated Airlines Group SA, which owns the U.K. carrier, to slash its earnings targets for 2016. Broker Foxtons Group Plc said property transactions in London fell sharply in the second quarter and warned that questions over Brexit would depress activity through at least the end of the year.
"The result of the referendum to leave Europe is likely to lead to a prolonged period of further uncertainty and we do not expect London residential property sales markets to show signs of recovery before the end of the year," Foxtons Chief Executive Officer Nic Budden said in a statement.
Real estate and air travel, along with financial services, have been hit harder and faster than some other industries because of flagging business and consumer confidence in the wake of the referendum. Uncertainty over the U.K.'s future relationship with the EU is deferring discretionary spending, while some companies selling day-to-day necessities or involved in long-term projects have been cushioned.
Fast-food provider McDonald's Corp., grocer J Sainsbury Plc, pharmaceutical giant GlaxoSmithKline Plc and chip designer ARM Holdings Plc have announced since the vote that they will create thousands of jobs, while Lloyds Banking Group Plc plans to cut an additional 3,000 positions.
No Confidence
A gauge of consumer confidence dropped in July at the fastest pace since 1990 while U.K. mortgage approvals fell in June to the lowest level in more than a year, data showed Friday. That will feed into the Bank of England's decision next week on whether more stimulus is needed, with traders putting a 100 percent probability on an interest-rate cut.
Both IAG and Foxtons had said just after the referendum that they had already suffered in the run-up. Because of the surprise outcome, the rebound in home sales and air travel that had been expected to follow a "Remain" victory has not materialized.
"In the lead-up to the vote we witnessed softer-than-expected trading, principally with U.K. corporates," IAG CEO Willie Walsh said on a conference call. "Had the vote gone the other way we would have expected that to bounce back. Clearly that didn't happen and that trend has continued."
Fears stemming from terrorist attacks in continental Europe have also hurt IAG and other carriers. Low-cost airline EasyJet Plc said soft demand was lowering fares, while Budapest-based Wizz Air Holdings Plc cut its U.K. growth plans, citing Brexit.
IAG is getting hit by an additional factor -- a plunge in the pound that followed the referendum. For some U.K. companies the weaker currency has padded overseas earnings when converted into pounds, but IAG does it the other way around, reporting results in euros.
Foxtons' update is one of the clearest signs yet of the Brexit effect on housing prices in London, where analysts at Societe Generale SA say they could plunge as much as 30 percent.
Canceled Dividend
The weak pound, which lowers London's prices for buyers with euros, dollars, rubles or yuan to convert, is failing to counterbalance concerns that employers will relocate high-paying jobs to continental Europe. Foxtons canceled a special dividend and said it may slow the pace of branch openings after pretax profit fell 42 percent in the first half.
As shown by the hiring announcements, seized on by U.K. politicians as signs that the economy can absorb the impact of Brexit, effects of the vote remain foggy. Even in housing, there are mixed signals.
Barclays Plc has extended 8 billion pounds ($10.5 billion) worth of mortgages since the referendum, more than during the comparable period a year earlier, CEO Jes Staley said Friday as the London-based bank reported a drop in profit.
Banks are pushing the U.K. government to negotiate a settlement with the EU that preserves their access to European capital markets. Barclays doesn't currently see a need to shift jobs or "significant operations" out of London to sites elsewhere in the EU, but is prepared to do so if needed, Staley said.
"We would prefer not to have to do so, but if we were required to adapt our operations to maintain our access to Europe, then we know from recent experience and practice that we are extremely good at doing so," he said.
Sign up to receive the Brexit Bulletin, a daily briefing on the biggest news related to Britain's departure from the EU.
Before it's here, it's on the Bloomberg Terminal.
LEARN MORE