Brexit Bulletin: Barclays and British Airways Sour Over Brexit Vote
By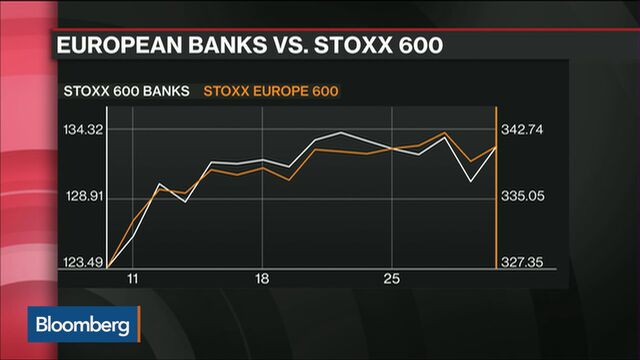 Sign up to receive the Brexit Bulletin in your inbox.
Add Barclays, real estate agent Foxtons and British Airways parent IAG to the list of companies warning about the aftershocks of the Brexit vote.
Barclays Chief Executive Officer Jes Staley said Friday he may reorganize the bank as needed following Britain's vote to leave the European Union. His nascent turnaround effort at Barclays was dealt a blow by the referendum, which came just months after the CEO decided to retreat from Asia and Africa and focus on the U.K.
Foxtons and IAG both cited Brexit as they reported earnings on Friday. Foxtons blamed "uncertainty" surrounding the referendum for a slowing of London's residential property markets and predicted the result "is likely to lead to a prolonged period of further uncertainty.'' IAG joined the chorus when slashing its outlook for 2016. 
The reports contrasted with some of Thursday's silver linings, which saw the weak pound help Premier Farnell, supplier of the Raspberry Pi minicomputer, and Premier Oil. Smaller U.K. banks and pay-TV giant Sky also saw opportunities in the new Brexit environment.
For more on how businesses are faring under Brexit, check out Bloomberg's business tracker.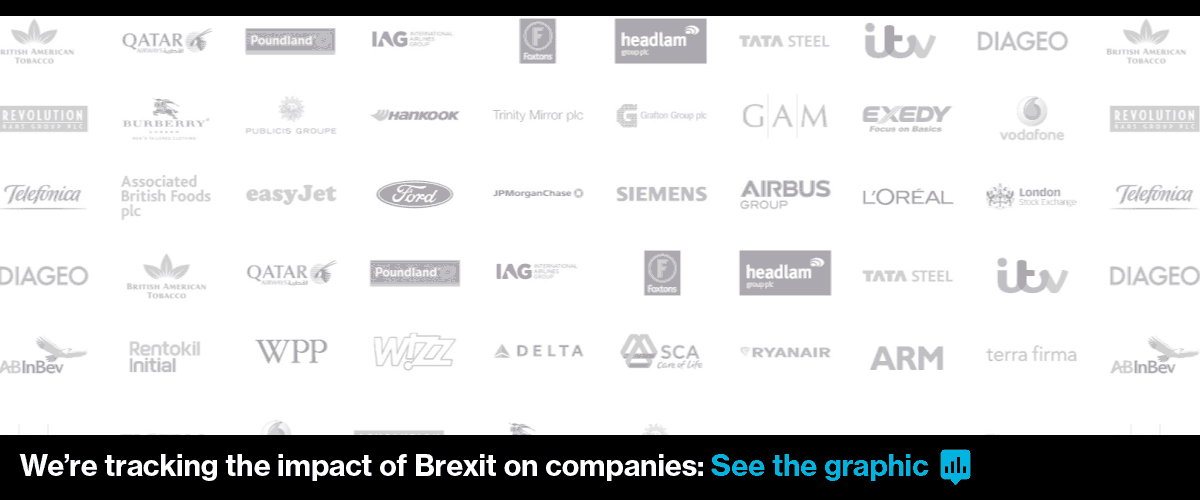 Bad Data
Another day, another fresh helping of bad news for the British economy.
Sentiment among households fell this month at its fastest pace in more than a quarter century, according to GfK's monthly gauge. The company said households have become more pessimistic about personal finances and the economy since the referendum.
Euro-area growth slowed in line with economists' projections in the second quarter, underpinning an assessment by the European Central Bank that patience is needed to judge what kind of damage Brexit will inflict on the 19-nation region.
Separate data showed inflation unexpectedly accelerated to 0.2 percent in July, the strongest since January. Economists are rethinking their economic outlook for many countries other than the U.K. in the wake of the Brexit vote. A survey by Catarina Saraiva, Andre Tartar and Cynthia Lin of Bloomberg shows expansions will be hit in virtually every one of Britain's most important trading partners. 

Poland's Pitch
Polish Prime Minister Beata Szydlo made clear to U.K. leader Theresa May at talks in Warsaw that she'll fight for the best possible deal for the 850,000 Poles living in Britain.
"Our role in future talks will be to make sure that we agree on terms that will provide the best possible conditions for Poles living in U.K., as vast numbers of them want to stay where they are," Szydlo said.
"There will be different interests and complex issues to resolve, but I firmly believe that if we approach this in a constructive and positive spirit, then we can pave the way for a calm and orderly departure," May said.
On the Markets
The pound is heading for its third monthly decline as investors anticipate the Bank of England will cut interest rates and add stimulus to stem a potential fallout from Brexit. Sterling was little changed at $1.3177 as of 12:19 p.m. London time, having fallen 1 percent in July after depreciating almost 9 percent in the previous two months. 

Meanwhile, banks led European stocks toward their best month since October, with most indexes up on the day.

And Finally...
More Britons want to turn Dutch. In the month since the Brexit vote, 20 U.K. residents sought nationality in the Netherlands, according to government statistics released this week. That may not sound like many, but in the whole of 2015 just 40 people did the same.
For more on Brexit follow Bloomberg on Twitter, Facebook and Instagram, and see our full coverage at Bloomberg.com