A New Zika Threat. Here's What You Need to Know
Local transmission in Florida suggests the virus could eventually become endemic to parts of the mainland U.S.
by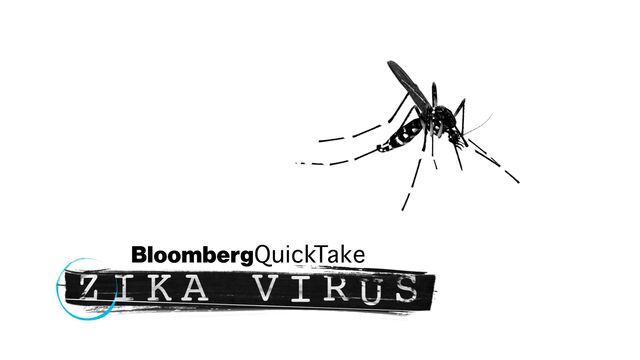 Now that the Zika virus appears to have been transmitted within the mainland U.S. for the first time, here's a quick primer.
What is Zika virus?
It's a virus that makes about one in five infected people sick with rash, fever, joint pain, or pink eye and has been linked to the birth defect microcephaly. Microcephaly is a neurological condition in which a newborn child's head is significantly smaller than normal, usually the result of abnormal brain development. Zika can also cause the muscle-weakening disease Guillain-Barré syndrome in adults. Brazil, which became the nexus of Zika cases in May 2015, reported a 20-fold increase in the incidence of microcephaly from 2010. 
QuickTake What You Need to Know About Zika
Zika is commonly transmitted when someone with the virus is bitten by a mosquito and the mosquito then bites another person. Mosquitoes can carry the virus across the Americas because of our travel patterns. More than 1,600 people in the U.S. have been infected, including more than 430 pregnant women. New York and Florida have the highest number of travel-related cases.
Why is Friday's news significant?
Florida health officials said Friday that four cases of Zika virus were probably transmitted locally in Miami by mosquitoes, unlike previous cases of Zika in the U.S., caused by travel to affected areas or sexual contact with an infected person. The announcement suggests that Zika could eventually become endemic to parts of mainland America. The World Health Organization previously predicted that Zika could spread throughout the Americas, except for Canada and Chile, but this is the first time it has been reported that mosquitoes that carry the virus can do so locally in the U.S.
The Food and Drug Administration has asked two blood donation centers in the affected area to suspend their work in case Zika-infected blood has been donated and recommended that donors be screened. 
What can I do to protect myself?
There is neither a vaccine nor drugs to combat Zika, though the U.S. government and drug companies are working on both. The Centers for Disease Control and Prevention recommends avoiding mosquito bites, noting that Zika-spreading mosquitoes usually bite during the daytime. Common techniques recommended include covering exposed skin, using insect repellent, and staying in areas with air conditioning and screens to keep mosquitoes outside. The CDC also recommends using protection during sex with someone who may have been infected.
Global health organizations and state and federal agencies in the U.S. are struggling to raise money for Zika preparedness, prevention, and response. Experts have previously said they don't expect Zika to take off in the U.S. because the country has better mosquito control than many other affected areas.
What's the story with Zika and the Olympics?
Some health officials called for the Rio de Janeiro Olympics, which begin next week, to be delayed because of Zika concerns. Because travel for the Olympics represents less than 0.25 percent of total travel to Zika-affected countries and the games occur during Brazil's winter months, the CDC has said the Olympics don't pose a risk for significant additional transmission.
Nonetheless, a slew of top men's golfers cited the virus as a reason they are skipping the Olympics, although the games aren't a high priority for them. Tennis players and other athletes are also giving the games a pass.
Others have said they will compete and take precautions, including wearing Zika-proof uniforms pretreated with mosquito repellent and, among some men, freezing their sperm for future use in case they are infected.
Before it's here, it's on the Bloomberg Terminal.
LEARN MORE