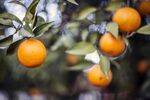 The inauguration of Wall Street-vet Pedro Pablo Kuczynski as Peru's president Thursday is likely to enhance at least one perception—that it is beginning to upstage its role model Chile.

Peru has been an appreciative understudy of its free-market neighbor for more than two decades—opening its markets, cutting corporate taxes, easing regulations and promoting private sector investment in the raw materials industry. Now as wages rise in Chile, South America's wealthiest nation, and the government looks to empower labor unions, some Peruvian industries are catching up.

Copper challenger
One of Kuczynski's priorities will be to challenge Chile's dominance of the global copper market. While Peru's output is still less than half of Chile's, it leaped more than 50 percent in the first half of this year. Chile's production has remained stagnant for the past three years.
Kuczynski told reporters this week that public works projects, such as electricity and irrigation schemes, could revive mining ventures that have been blocked in bloody protests by the local communities. He has said he may ease emissions standards to spur investment in new smelters, just as Chile is tightening its regulations and may close theirs.
Fruit on the rise
Other industries in Peru are also challenging their southern neighbor. Peruvian fruit exports have risen tenfold in the past decade to $1.8 billion and they now compete with Chilean produce in markets such as the U.S. and China.  

Much of the money is coming from Chile. Peru's harvesting seasons complement Chile's, so it makes sense for Chileans to expand in the neighboring country to produce a constant stream of fruit throughout the year.
"Peru has more water, its government supports agriculture and it is less bureaucratic, this is also why many Chilean businessmen are investing there," said Ronald Brown, the president of Chile's Association of Fruit Exporters.
Textile takeover
In some cases, Peru has already overtaken its neighbor. Chilean textile exports have been in decline since 2011, as costs rise and competition from abroad intensifies. By contrast, Peruvian exports have jumped tenfold in 15 years.

"Peru is like Chile during the '90s,'' said Felipe Alarcon, an economist at Euroamerica. "They are lowering VAT, they are lowering taxes and promoting investment, just like Chile did."
Overall economy
While Peru's income per capita is less than half of that in Chile, its population is about twice the size and its economy is forecast to expand 4 percent next year, almost twice the pace of Chile's.
By the time Kuczynski leaves office in five years, Peru's GDP could well have overtaken Chile's, Alarcon said. Peru's apprenticeship is reaching an end.




Before it's here, it's on the Bloomberg Terminal.
LEARN MORE