London Deputy Mayor 'Confident' of Post-Brexit Passporting Deal
By and
Rajesh Agrawal says U.K. capital pushing for voice in EU talks

Immigration rules should be led by needs of businesses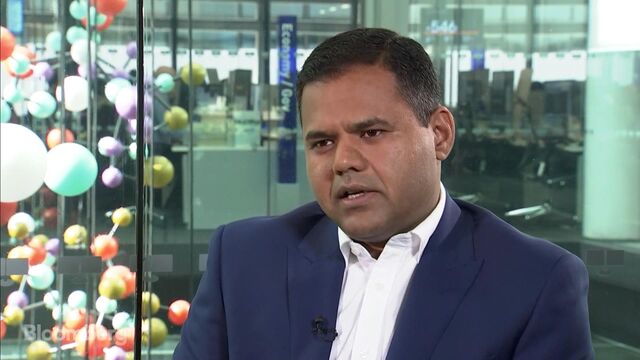 London Mayor Sadiq Khan is pushing hard to retain passporting rights for financial services after Britain leaves the European Union, Rajesh Agrawal, the deputy mayor for business, told Bloomberg Television.
Agrawal said in an interview in London on Thursday he's confident a deal can be reached that will allow financial companies based in the British capital to continue to provide cross-border services within the bloc. EU banks benefit from the relationship as well as those in the U.K, he said.
"Passporting is one of the things that's very important for financial-services firms and banks in the U.K.; we are pushing for it very hard and I'm very confident that we'll be able to get it," Agrawal said. "Passporting works both ways; there are a lot of banks and financial-services firms from Europe who are also operating in the U.K. and there are a lot of firms from the U.S., because it's such a global hub."
Last month's Brexit vote cast doubt on London's viability as a financial center amid concerns that other states in the 28-nation EU might block British demands for access to Europe's single market in financial services.
"Everything is up for negotiation; it's still early days and we've just started the process, that's why we're pushing for London to have a seat at the negotiating table," Agrawal said. "London produces 25 percent of U.K. GDP, we pay about one-third of all the taxes, there's absolutely every reason that London should have a voice."
Khan and Agrawal are also pressing Britain's Brexit negotiators to limit curbs on recruitment of specialist employees from other European countries in the deal done with their EU counterparts. London businesses need to be able to draw in the best people to work in spite of any controls on immigration imposed as a result of the referendum vote, Agrawal said.
"Businesses want access to talent; that is what has made this city great," he said. "We must ensure there is easy movement of people and any kind of immigration rules that are designed should be business-led."
Before it's here, it's on the Bloomberg Terminal.
LEARN MORE