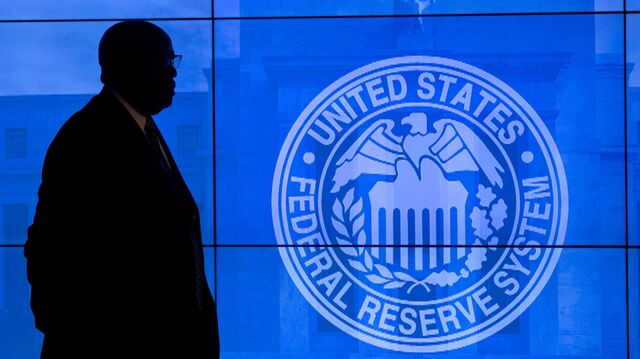 Some Federal Reserve policy makers think the U.S. has at long last reached the promised land of full employment.
That's a message hidden in yesterday's statement by the Federal Open Market Committee.


In describing the jobs market, the FOMC chose not to refer to "underutilization of labor resources" — a phrase it's used in the past to suggest the U.S. was still short of maximum employment. Instead, it pointed to "some increase in labor utilization."
"Admittedly, this could be described as nit-picking, but I wonder if the change in orientation is an effort to refocus attention on the degree of labor market slack, or in this case the lack thereof,'' Stephen Stanley, chief economist at Amherst Pierpont Securities LLC, said in a note to clients.


At 4.9 percent in June, the unemployment rate was within the 4.7 to 5 percent range that most Fed policy makers peg as being equivalent to full employment — or the long-term natural jobless rate.    
Fed Chair Janet Yellen in the past has argued that the jobless rate did not present a full picture of labor market conditions because it did not capture slack evident elsewhere. In particular, she's pointed to depressed levels of labor force participation and the large number of part-time workers who would prefer full-time employment.


Yet in a June 6 speech, Yellen said that "the economy is now fairly close to the FOMC's goal of maximum employment."
Other policy makers think that goal has been attained. "I believe the economy is basically at maximum employment,'' Cleveland Federal Reserve Bank President Loretta Mester said in a July 13 speech in Sydney, Australia.
QuickTake Why Full Employment Isn't FullWhether or not the Fed has reached that objective is important because it's one factor that will determine the speed at which the central bank raises interest rates. Yellen has said policy makers' economic projections suggest that they want to push joblessness below the natural rate, though not by much.
In making its assessment that the jobs market has tightened in recent months, the Fed cited "payrolls and other labor market indicators.'' Job gains have actually slowed since March, to a monthly average of 147,000, from a 230,000 pace in the 12 months prior  — but they remain at or above the levels many Fed officials say is needed to keep tightening the jobs market. 
"We should expect to see some slowdown in the pace of job growth as the economy nears full employment'' and companies find it harder to hire workers, Mester, a voting member of the FOMC this year, said. Recent payroll gains exceed the 75,000 to 125,000 monthly average that various economic models peg as the rate needed to keep the jobs market stable in the long term, she said. 
"To simply provide jobs for those who are newly entering the labor force probably requires under 100,000 jobs per month,'' Yellen told the Joint Economic Committee of Congress on Dec. 3.