Engie First-Half Profit Falls as Commodity Prices Decline
By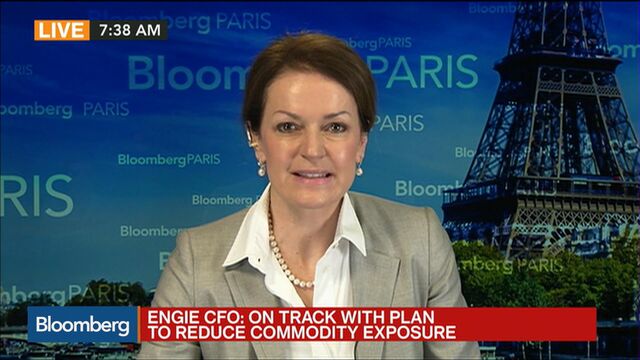 Engie SA, the French utility formerly known as GDF Suez, said first-half profit fell 6.9 percent as oil and gas prices dropped and warm weather at home curbed heating demand.
Net recurring income declined to 1.5 billion euros ($1.7 billion) from 1.6 billion euros a year earlier, Engie said Thursday in a statement. The company, based in Courbevoie outside Paris, maintained full-year forecasts.
"The dynamics seen in the past remain the same, that is to say strong downward pressure coming from commodity prices that we manage to partly offset thanks to organic developments and our lean 2018 performance plan," Chief Executive Officer Isabelle Kocher said in the statement.
Engie said in February it would sell 15 billion euros of assets and cut 1 billion euros of costs by 2018 to reduce its exposure to oil, gas and power prices that had tumbled amid oversupply and government subsidies for clean energy. The company plans to expand in the energy-services industry and in areas where prices are more predictable, such as renewable power.
Earnings before interest, taxes, depreciation and amortization fell 7.8 percent to 5.65 billion euros, missing the 5.81 billion-euro average estimate of six analysts surveyed by Bloomberg. Engie reiterated its forecast for full-year Ebitda of 10.8 billion to 11.4 billion euros, excluding the negative impact of asset sales, while net recurring income will be 2.4 billion to 2.7 billion euros.
Before it's here, it's on the Bloomberg Terminal.
LEARN MORE