Credit Suisse: Clients Are Among the Most Bearish On Global Equities Ever
By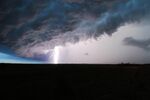 One of Wall Street's well-known bears says even he's more optimistic than most of the clients he's meeting with. 
If you're looking for things to worry about in the markets at the moment there's no shortage of options, and Credit Suisse Group AG's Global Equity Strategist Andrew Garthwaite says clients are reflecting that concern. He also — in a departure from his bearish outlook this year — says they might be wrong. 
"Clients are close to being as bearish on equities as we can remember," he writes. They "do not find equity valuations attractive enough to compensate for the macro, political, earnings and business model risks."
Garthwaite, who has been cautious on U.S. equities since December of last year, said some of the most-cited reasons for the doom-and-gloom attitude were the feeling we've reached a peak in corporate earnings, share valuations looking stretched, and no clear signs of where growth is heading in the U.S. — not to mention political risk and uncertainty, as well as fewer tools at the disposal of central banks. 
While Garthwaite is a prominent bear, he thinks clients are actually a bit too pessimistic at the moment. "In the face of these challenges, we nonetheless remain benchmark global equities, finding ourselves in most cases more optimistic than the clients with whom we met," he writes. In his mind, many of them are not taking into account factors such as the lack of alternative investment options: 
"In our judgement, government bonds, corporate bonds and real estate appear very expensive in most parts of the world. As a result, although the cost of equity is a little lower than average, it is still within its normal range and unusually high relative to the discount rate on other instruments."
Another factor that could push equities higher is that, while central banks might be running out of levers, governments aren't, and that should help investors of equities over bonds.
"A move towards fiscal QE would in our view drive down real bond yields (i.e. inflation expectations would rise by more than nominal bond yields) which would lead investors' need to buy inflation hedges (i.e. equities), not deflation hedges (i.e. bonds)."
And much like other European strategists on Wall Street, the clients Credit Suisse surveyed were particularly bearish on Europe following the United Kingdom's vote to leave the European Union. The one area that has been seeing some optimism is emerging markets, which Garthwaite attributes to improving macro conditions such as expectations for easier policy from the Federal Reserve, the (patchy) recovery in commodity prices, and clients believing political risk is shifting to developed rather than emerging markets. However, investors are still unconvinced that emerging markets will be a sure bet in the near term, and more so that it will play out over the longer term.

Back in December 2015, "investors were dollar bulls, commodity bears, feared a Chinese accident and that together, this would lead to 'one last crisis' in Global Emerging Markets." Since then, clients have moved to acknowledge that emerging markets' four key macro drivers are now relatively benign, he said, citing the dollar, commodities, Fed policy and the yuan. 
Correction: this version clarifies client views on emerging markets, based on Credit Suisse's chart.