Brexit Sees U.K. Consumer Confidence Fall Most Since 1990
By
Figures suggest people saving less and halting major purchases

Negative outlook on economic prospects for next 12 months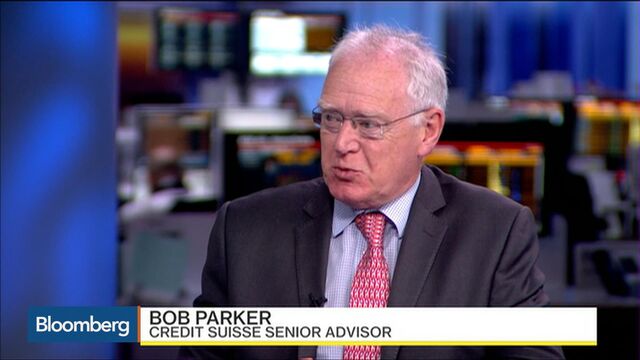 Sentiment among British households fell this month at its fastest pace in more than a quarter century, reflecting uncertainty about the outlook for the economy in the wake of the Brexit vote.
The 11-point drop in GfK's monthly gauge was the most since March 1990, when house prices were falling, interest rates stood at 15 percent and thousands were protesting in London against Prime Minister Margaret Thatcher's poll tax. GfK said households have become more pessimistic about their personal finances and the economy since the U.K.'s decision to leave the European Union.
"We've seen a very significant drop," said GfK's head of market dynamics, Joe Staton. "Its future trajectory depends on whether we enter a new period of damaging economic uncertainty or restore confidence by embracing a positive stance on negotiating a new deal for the U.K."
The GfK index for July slumped to minus 12. That's its lowest level since the end of 2013 and 3 points weaker than a "Brexit Special" survey published in early July. All five measures used to calculate the index declined.

This week has seen a varied picture of the U.K. economy, with reports showing second-quarter strength, but weakness in consumer sentiment and retail sales since the June 23 referendum. Lloyds Banking Group Plc said on Friday it was axing 3,000 positions, a day after a jobs boost for Britain from McDonald's Corp. and GlaxoSmithKline Plc.
Other signs show households' confidence was waning in the run-up to the vote, with Bank of England data published Friday showing mortgage approvals fell to their lowest level in more than a year in June. London-focused real estate broker Foxtons Group Plc said it may slow the pace of branch openings amid the uncertainty. Its first-half profit fell on tax increases.
In a separate report on Friday, Lloyds said its business barometer rebounded this month following a sharp fall after the Brexit vote. Economic optimism also improved, though not by enough to overturn the previous month's drop, suggesting some concern about wider economic prospects remains.
On Thursday, YouGov and the Centre for Economics and Business Research found consumers were most worried about their finances and property values.
The flow of survey numbers and company announcements will all feed into the debate at the Bank of England, where policy makers are meeting to decide whether more stimulus is needed. They are set to announce their next decision Aug. 4, and traders have put a 100 percent probability on an interest-rate cut by the central bank.
— With assistance by Mark Evans, and Jill Ward
Before it's here, it's on the Bloomberg Terminal.
LEARN MORE