Brexit Bulletin: Confidence Crumbles as Lloyds Bank Cuts Jobs
More bad news for the economy, more flights for the prime minister, and a new way to track Brexit.
By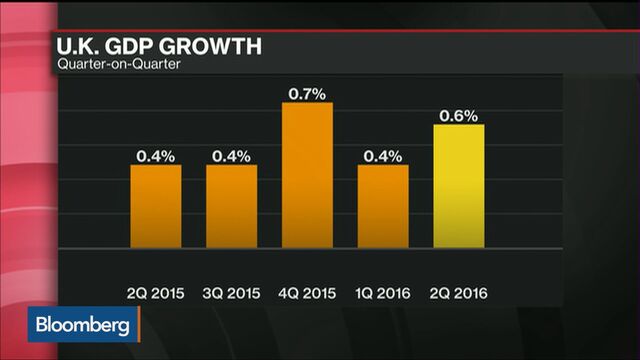 Sign up to receive the Brexit Bulletin in your inbox.
Brexit just took another bite out of the economy.
U.K. consumer confidence plummeted this month to its lowest level in three years, according to a sentiment index from YouGov and the Centre for Economics and Business Research.
PricewaterhouseCoopers also reported that more households believe they will be worse off as a result of the referendum.
Meantime, Lloyds Banking Group announced plans to cut 3,000 more jobs and warned the vote to leave the EU would hamper its ability to boost dividend payments. 
That news added to a mixed picture for business in the wake of Brexit. McDonald's said on Wednesday it will create 5,000 new jobs in the U.K. by the end of 2017, while GlaxoSmithKline Plc also vowed to boost British employment.
Separately, the Royal Institution of Chartered Surveyors said construction growth cooled in the second quarter and Nationwide reported year-on-year house price growth of 5.2 percent on Thursday morning. That was above estimates, but up just 0.1 percent from the previous month.
These kind of data help explain why investors have placed a 100 percent probability on the Bank of England cutting its key interest rate next week.

How to Track Business
To help keep up how companies are reacting to Brexit, Bloomberg built a business-focused Brexit tracker to help us all easily monitor what is happening in the corporate world.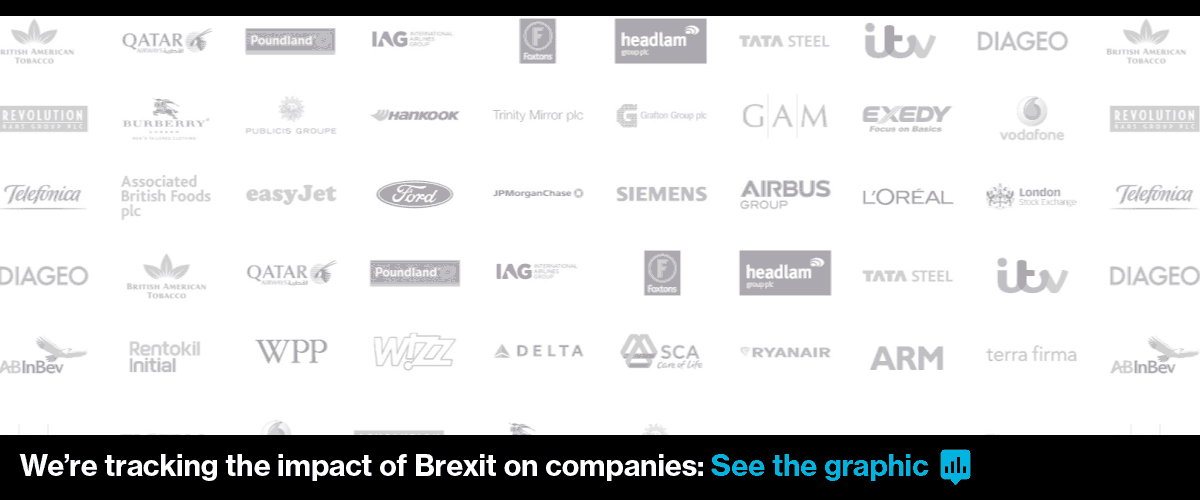 Dive in and explore. You can also tell us about developments we might not have spotted: Just e-mail us and we'll take a closer look. 
May on the Road Again
After trips to Paris, Berlin, Belfast and Rome, Prime Minister Theresa May's jetsetting search for allies takes her to the capitals of Poland and Slovakia.
May will meet Robert Fico, her Slovak counterpart, in Bratislava on Thursday before nipping to Warsaw to see the Polish prime minister, Beata Szydlo, Bloomberg's Rob Hutton reports.
Poles provide the U.K.'s largest group of foreign nationals, with 850,000 living in Britain. Their rights as Britain leaves the EU are a source of great concern in Warsaw and so will play a part in the Brexit negotiations, according to Pawel Swidlicki, policy analyst at Open Europe, a London-based think tank.
"An absolute red line for Poland is the rights of Poles already in the U.K.," he said.
Bonjour Barnier
Eyebrows were raised in the U.K. on Wednesday after the appointment of Michel Barnier as the European Commission's chief Brexit negotiator. As Ian Wishart reports, he has some history of trading blows with the British. Here's how one past interlocutor viewed his appointment:
Which Model?
May said in Rome on Wednesday that she's not wedded to any particular model for the U.K.'s trading relationship with the EU once it has left the bloc.
Andrew Goodwin of Oxford Economics said in a report this week the most likely template—with a 40 percent probability—is the WTO model, in which the U.K. trades with the EU under World Trade Organization rules and so doesn't need to allow free labor movement or contribute to its budget.
There's a slightly higher chance of that than a free trade agreement, which Goodwin gives a 37 percent probability. That would allow the U.K. and EU to enjoy some tariff-free trade. He says there's a 6 percent chance of the U.K. pursuing a deal similar to Norway's, because the U.K. would still need to accept immigration in return for accessing the single market.
The likelihood of the U.K. never starting formal withdrawal talks? 5 percent, says Goodwin.
On the Markets
The pound fell the most in two weeks against the euro in anticipation that the Bank of England will cut interest rates next week for the first time in more than seven years. 

European markets were in negative territory for the day at 12 p.m. in London.

And Finally...
Australia may become a more attractive place to live after Brexit. For Australians, at least.
Leaving the EU could add as much as 0.5 of a percentage point to the annual increase in people living Down Under over the next two years, according to Macquarie Bank Ltd. That's because the country's dollar is strengthening against the pound and Australia's jobs market looks more appealing relative to the U.K.'s, writes Bloomberg's Michael Heath.
For more on Brexit follow Bloomberg on Twitter, Facebook and Instagram, and see our full coverage at Bloomberg.com
Before it's here, it's on the Bloomberg Terminal.
LEARN MORE