AB Inbev Bonds Jump as SABMiller Shareholders Said to Back Deal
By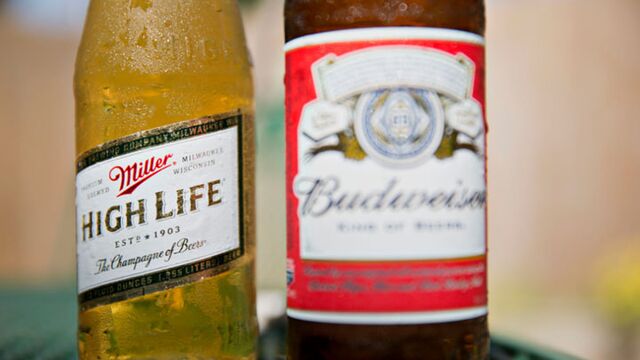 Bonds of Anheuser-Busch InBev NV rebounded as key shareholders of takeover target SABMiller Plc are said to support the deal, even after integration of the two brewers was halted because of complaints from other investors.
AB InBev's $11 billion of 3.65 percent bonds maturing in 2026 rallied to as high as 107.14 cents as of 1:22 p.m. Thursday in New York. They had hit a one month low of 106.18 cents Wednesday, when the proposed $103.6 billion integration of the two brewing giants was thrown into disarray.

The bonds sold by the world's largest brewer to finance the takeover have been on an upward streak since late January, hitting a peak of 109.87 cents at the beginning of this month. AB InBev bondholders are vulnerable should the merger collapse, as all of the bonds except for $17 billion of 20- and 30-year notes carry a special mandatory redemption of 101 cents if the takeover is canceled, Bloomberg data show.
SABMiller shareholders had voiced concern that currency shifts following last month's vote by the U.K. to leave the European Union had watered down the takeover offer, throwing the deal into doubt. AB InBev slightly upped its bid on July 26, which appears to have encouraged the shareholders to reconsider.
The megamerger was first proposed last October. The combined company would produce one out of every three beers consumed worldwide.