A Hacker, His Self-Driving Car, and the Vegas Strip. What Could Go Wrong?
George Hotz is back and wreaking havoc on Sin City.
Bloomberg News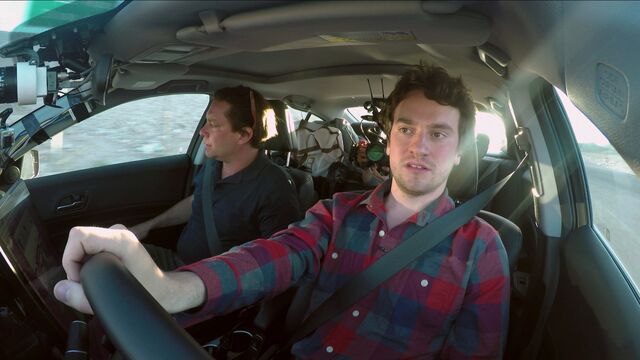 Last year, the famed hacker George Hotz became even more famous. He unveiled a DIY self-driving car built in his San Francisco garage over the course of just a few weeks. The car has morphed from a pet project into the basis of a real company called Comma.ai that has secured millions of dollars in funding to bring the technology to the masses.
Hello World's Ashlee Vance recently met up with Hotz in, of all places, the Mojave Desert to test out his latest vehicle. The California DMV has banned Hotz from experimenting on the state's roads.
Here, the two head off to the Nevada side of the desert, where freedom and innovation reign. Things start off well. Then Hotz's car runs into some trouble, and Hotz himself into an existential crisis, wondering what he's done with his life. Good times.
Somehow, Hotz and Vance reach Las Vegas, making history as the first people to cruise the Strip in a DIY self-driving car.
Before it's here, it's on the Bloomberg Terminal.
LEARN MORE