Treasuries Trail Peers as Fed Seen Pointing to Stronger Economy
by
U.S. 10-year debt has biggest yield premium to U.K. since 2000

Fed statement to lay groundwork for '16 rate hike: RIA Capital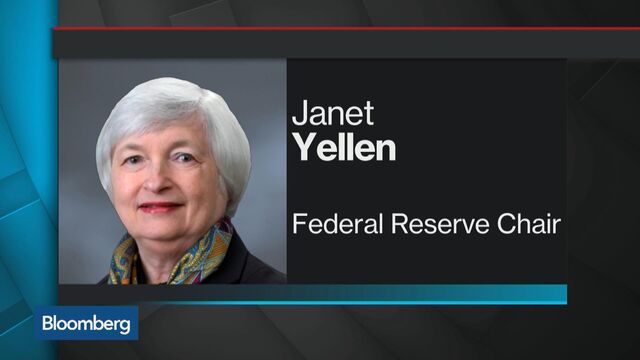 The extra yield U.S. Treasuries offer over their developed-market peers increased amid speculation the Federal Reserve will today acknowledge that the world's largest economy is continuing to improve, bolstering the case for a 2016 interest-rate hike.
Data show a U.S. economy that's recovering strongly from a slow first quarter, with June employment, retail sales and housing starts all beating forecasts in recent weeks. Futures imply only a 10 percent chance the Federal Open Market Committee will raise rates at its meeting ending Wednesday, but an almost 50 percent prospect of an increase this year.

"We expect the FOMC statement to reveal a more upbeat view of the U.S. economy, but it's unlikely to signal that an early tightening is in the offing," said Nick Stamenkovic, a fixed-income strategist at Edinburgh-based broker RIA Capital Markets Ltd. "Given the uncertain global economic outlook, we doubt it will move before December. Timing aside, it's clear that the Fed's next move is for an increase in rates."
The spread between U.S. and U.K. 10-year securities climbed to 0.78 percentage point, the most based on end-of-day levels since 2000, while Treasuries gave investors 1.61 percentage points more in yield than German bunds, approaching the widest gap since June. U.S. notes yielded 1.86 percentage points more than equivalent-maturity Japanese debt, the most since the Brexit vote just over a month ago.
Record Low
Ten-year Treasury yields rose one basis point, or 0.01 percentage point, to 1.57 percent as of 7 a.m. in New York, according to Bloomberg Bond Trader data. The 1.625 percent security due in May 2026 fell 2/32, or 63 cents per $1,000 face amount, to 100 15/32. The yield dropped to a record 1.318 percent on July 6.
U.S. two-year yields were little changed at 0.76 percent before the Treasury sells $15 billion of two-year floating-rate notes.
"If the U.S. economy continues to grow despite the increased headwinds" globally, then "slack in the labor market will diminish and the Fed will be able to hike" in December, Philip Marey, a strategist at Rabobank International in Utrecht, Netherlands, wrote in a note. Still, he cautioned, "our December call also means that there is a substantial possibility that the Fed will not move at all in 2016."
Before it's here, it's on the Bloomberg Terminal.
LEARN MORE