markets
Citron's Andrew Left Says Facebook Could Lose Nearly One-Third Of Its Value
Snapchat and Pokemon Go demonstrate the challenges facing the social media giant.
By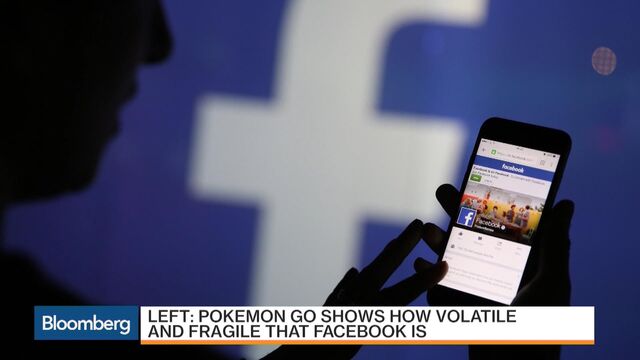 Andrew Left, the Citron Research short-seller who shot to prominence following a bearish analysis of Valeant Pharmaceuticals Inc., said that Facebook Inc. could lose nearly a third of its market value or more as he bets against the social media giant's shares. 
Left revealed to Bloomberg News last month that he was shorting shares of Facebook, citing increased competition from Snapchat Inc. and concerns over the company's ability to generate revenue through advertisements. His call goes against the vast majority of Wall Street, where 88 percent of analysts surveyed by Bloomberg have a 'buy' rating on the stock.
"It's not on my list in the way that other shorts have been on my list. What's amazing about Facebook is the amount of group-think involved, thinking that they can just evolve, evolve, evolve, without any hurdles in the way," Left said in an interview with Bloomberg TV. "I just think that expectations and investor expectations are a little bit outpaced the realities of what they're going to face in the next 12 to 24 months."
While he didn't give a price target for his short position, which involves borrowing Facebook shares and selling them to profit if the stock declines, he did mull over the company's future market value. "So by me saying that maybe in a year and a half from now Facebook is going to be a $200 billion dollar company or a $250 billion dollar company, it's not such a bad thing," he said.
Facebook's market cap is currently just below $350 billion, implying a drop in market cap of 29 to 42 percent.
Left cited the continued rise of Snapchat as well as the Pokemon Go craze as demonstrative of how "volatile and fragile" Facebook might be to new trends. "We all are addicted to our phones, that we know, but what it shows is that people will do different things with their phone if given a choice ... the company lives and dies on engagement levels," he said.
Competition from rival platforms has emerged as a key concern for Facebook's future growth, though many analysts believe the company's scale should help insulate it from such upstarts. Brian Nowak of Morgan Stanley earlier this week published a report dismissing worries over competition from Snapchat, for instance.
"Analysis of Facebook daily user growth shows strong — and inflecting — second quarter engagement, despite Snapchat concerns," he wrote. "We don't believe Snapchat is having a material impact on Facebook's engagement or daily active user growth."
Left thinks otherwise: "If you think Facebook has a monopoly on social media, just walk outside and go speak to anyone between the ages of 16 and 30 and you'll see Snapchat." 
Facebook is currently trading at $122 per share and reports earnings after the market close today. 
Before it's here, it's on the Bloomberg Terminal.
LEARN MORE