Housing Outlook 'Uncertain' as Brexit Hits Consumer Confidence
by
Household confidence plunges to lowest level in three years

Nationwide says vote may weaken housing demand in near term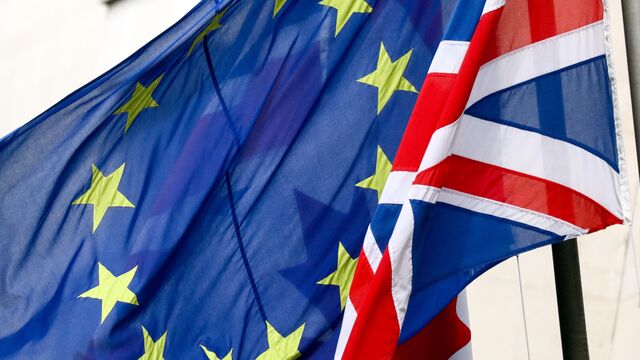 U.K. consumer confidence plummeted this month to its lowest level in three years and more households believe they will be worse off as a result of the Brexit referendum result.
Two surveys suggest Britons have become more concerned about finances since the vote to leave the European Union in June, with a sentiment index by YouGov and the Centre for Economics and Business Research falling the lowest since July 2013. Consumers are most worried about household finances and property values, they said, a view echoed in a PricewaterhouseCoopers report that signaled a growing concern about wealth.
On the property market, lender Nationwide Building Society said Brexit could undermine demand for housing in the short term and warned that the outlook is "unusually uncertain." Separately, a European Commission report showed that there was a "marked deterioration" in economic sentiment in the U.K. this month.
The latest sentiment surveys add to a litany of reports pointing to a slowdown since the Brexit vote. They come after GDP figures this week showed faster-than-estimated economic growth in the second quarter, which Chancellor of the Exchequer Philip Hammond hailed as demonstrating the U.K.'s "position of economic strength" as it prepares to negotiate its EU exit.
To sign up to Bloomberg's Brexit Bulletin daily e-mail, click here.
PwC said that while its gauge has weakened, consumers are still more optimistic about their household financial situation than at any point between 2008 and early 2014. The findings suggest households don't expect any slump as deep as the 2008-2009 recession, it said.
"There is currently no evidence to suggest that a protracted decline in overall spending is on the cards," PwC director Kien Tan said.
The Cebr offered a more gloomy outlook, saying the Brexit vote has had a "very real impact" on consumers. The Confederation of British Industry said on Wednesday that retail sales fell the most in more than four years in July.
"The sharp drop in household financial expectations over the next 12 months point to a contraction of consumer spending that could have a notable knock-on effect in retail," said Scott Corfe, Cebr director.
Housing Outlook
Separately, the Royal Institution of Chartered Surveyors said construction growth cooled in the second quarter, with the commercial, industrial and housing segments all seeing a slowdown. That tallies with the GDP report, which estimates that construction shrank in both May and June.
In its report, Nationwide said that house-price growth accelerated to 0.5 percent in July, though it cautioned that the impact from the referendum may not be fully captured in the month's figures.
Chief Economist Robert Gardner said the outlook for housing depends in part on confidence and job prospects, and this week saw mixed news on the latter.
McDonald's Corp. said it will create more than 5,000 new jobs in the U.K. by the end of 2017 and GlaxoSmithKline Plc announced plans to increase investment at a number of sites. But on Friday, Lloyds Banking Group Plc said it will eliminate an additional 3,000 jobs and a further 400 million pounds ($527 million) of annual expenses.
"In the near term, increased economic uncertainty may lead to weaker demand for homes," Gardner said. "How the labor market evolves will be crucial in determining the demand for homes in the quarters ahead."
Sign up to receive the Brexit Bulletin, a daily briefing on the biggest news related to Britain's departure from the EU.
Before it's here, it's on the Bloomberg Terminal.
LEARN MORE