Photographer: Stephen Morton/Bloomberg
technology
VW's $14.7 Billion Diesel-Cheating Settlement Gets Go-Ahead
By and
Some objections to buyback plan expected from car owners

Final approval hearing for U.S. consumer deal set for Oct. 18
Volkswagen AG's settlements to get 482,000 emissions-cheating diesel cars off U.S. roads won a preliminary go-ahead from a federal judge, clearing a path for Germany's largest automaker around the biggest obstacle to recovery from the scandal.
The plan for buybacks and a possible fix covers car owners, the U.S. government and 44 states and will cost the company about $15.3 billion if the agreements are fully adopted. That includes VW's $603 million accord with the states that isn't part of the settlement before U.S. District Court Judge Charles Breyer in San Francisco.
"An enormous effort has been devoted to achieving a series of goals," Breyer said Tuesday in court, where he set a final approval hearing for Oct. 18. "I think from what I've seen, those goals have been achieved, at least preliminarily."
Approval of the agreement advances Volkswagen's push to resolve more than 1,000 U.S. lawsuits springing from the diesel-cheating scandal. The settlement resolves claims over VW and Audi models made since 2009 with 2.0-liter engines, but still leaves the automaker without an agreement for 82,000 3.0-liter diesel engines. The company also faces additional state lawsuits by attorneys general in New York, Massachusetts and Maryland that could add billions of dollars to the carmakers' tab.
For more on VW's strategy for the decade ahead, click here
The pact eats up almost all of the 16.2 billion euros ($17.8 billion) the company set aside last year to cover the cost of the scandal worldwide. In addition to investor class actions in the U.S. and lawsuits in Germany and South Korea, the company faces criminal probes in all three countries. The German carmaker took a 2.2 billion-euro charge in the second quarter, chiefly related to legal risks in the U.S. The company will report full earnings figures on Thursday.
Volkswagen rose 2.3 percent percent to 127.65 euros as of 9:05 a.m. in Frankfurt trading. That pared the stock's decline since the scandal emerged in September to 21 percent, valuing the German manufacturer at 66.3 billion euros.
'Fair, Reasonable'
"The parties believe that the proposed settlement program will provide a fair, reasonable and adequate resolution for affected Volkswagen and Audi customers," VW said in a statement.
The settlement before Breyer includes $10 billion for buybacks, plus $4.7 billion in government penalties and remediation. With or without a fix, there's nothing to stop owners in some states from driving the polluting cars if they don't like the buyback terms.
Drivers who participate in the deal will get at least $5,100 each as part of a buyback program that will begin in October and run through June 30, 2019, the deadline for the company to get 85 percent of cars recalled. If it fails to reach that benchmark, it will have to pay $85 million more into an environmental mitigation trust for each percentage point of the shortfall. It will also have to pay an additional $13.5 million into the trust for each percentage point it falls below the target in California.
Opt-Out
With Tuesday's decision, car owners not satisfied with the settlement can now file objections with the court. Those who want to fight for their claim separately can opt out of the agreement.
Few opt-outs are expected and those that do occur won't hinder the settlement for others, said Steve Berman, a plaintiff's attorney in the case who represents almost 14,000 VW owners. "There are always objections and no settlement is 100 percent perfect for all," he said.
At least 657 diesel VW owners in Virginia are filing suit against the company in state court, citing Virginia's warranty and consumer protection statutes that offer car owners full refunds and triple the damages, said their attorney, James Feinman.
"Virginia law is crystal clear: these vehicles are illegal to operate in Virginia," said Feinman, who started filing new lawsuits within hours of Breyer approving the settlement. "The whole thing is a fraud in my mind. The EPA has no jurisdiction to declare what's legal in Virginia and this issue has no business being in a district court."
Small Sample
Watch Next: The Long Rise and Rapid Fall of Volkswagen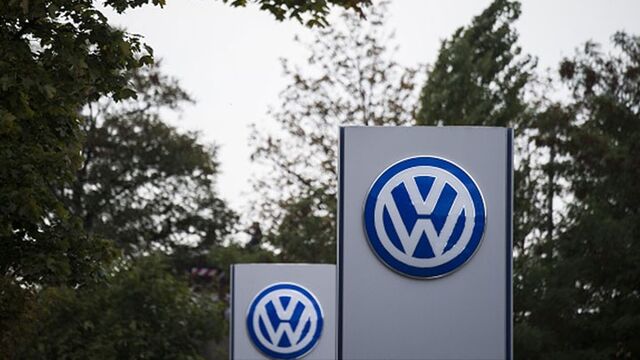 Plaintiffs like those in Virginia will likely be a small sample among the 1,057 cases included in the class-action dispute. According to a survey by the online automotive shopping site CarGurus, 68 percent of 410 respondents felt VW's offer was either fair or generous.
"It is a good deal for diesel owners and not because VW feels generous,'' said Erik Gordon, a University of Michigan law professor. "It is because VW could face criminal charges in the U.S. and wants to appear to be cooperative."
Elizabeth Cabraser, the lead lawyer for car owners, told the judge Tuesday "the money is a means to an end that cannot be achieved without a number of parties working together, as they have throughout the course of negotiations to accomplish a plan that works together in the real world."
Nitrogen Oxide
The carmaker has yet to come up with a fix for the cars, which were rigged to meet standards during stationary tests while emitting up to 40 times the allowable limit for nitrogen oxides while out on the road. The U.S. Environmental Protection Agency and California Air Resources Board must approve any fix proposed by VW. So, far none of the repairs have met agencies' standards.
A Justice Department lawyer told the judge Tuesday that VW is expected in August to submit a new proposal for fixing the 3-liter engines. The models covered by the 2-liter agreement include: the 2013-15 Beetle; 2010-15 Golf; 2009-15 Jetta; 2012-15 Passat; and Audi A3 from 2010-13 and 2015.
VW is hiring 250 to 300 people to carry out the settlement requirements, Sharon Nelles, a lawyer for the company, told Breyer. VW will set up a hotline that will be available seven days a week, she said.
The case is In Re: Volkswagen "Clean Diesel" Marketing, Sales Practices and Products Liability Litigation, MDL 2672, U.S. District Court, Northern District of California (San Francisco).
— With assistance by Christoph Rauwald, and Jeff Plungis
(
Updates with share price in sixth paragraph.
)
Before it's here, it's on the Bloomberg Terminal.
LEARN MORE