Spend
Roja Dove's New $975 Cologne Is a Scent to Make You Stand Out
Britannia is not for the faint of heart—or the light in pocketbook.
By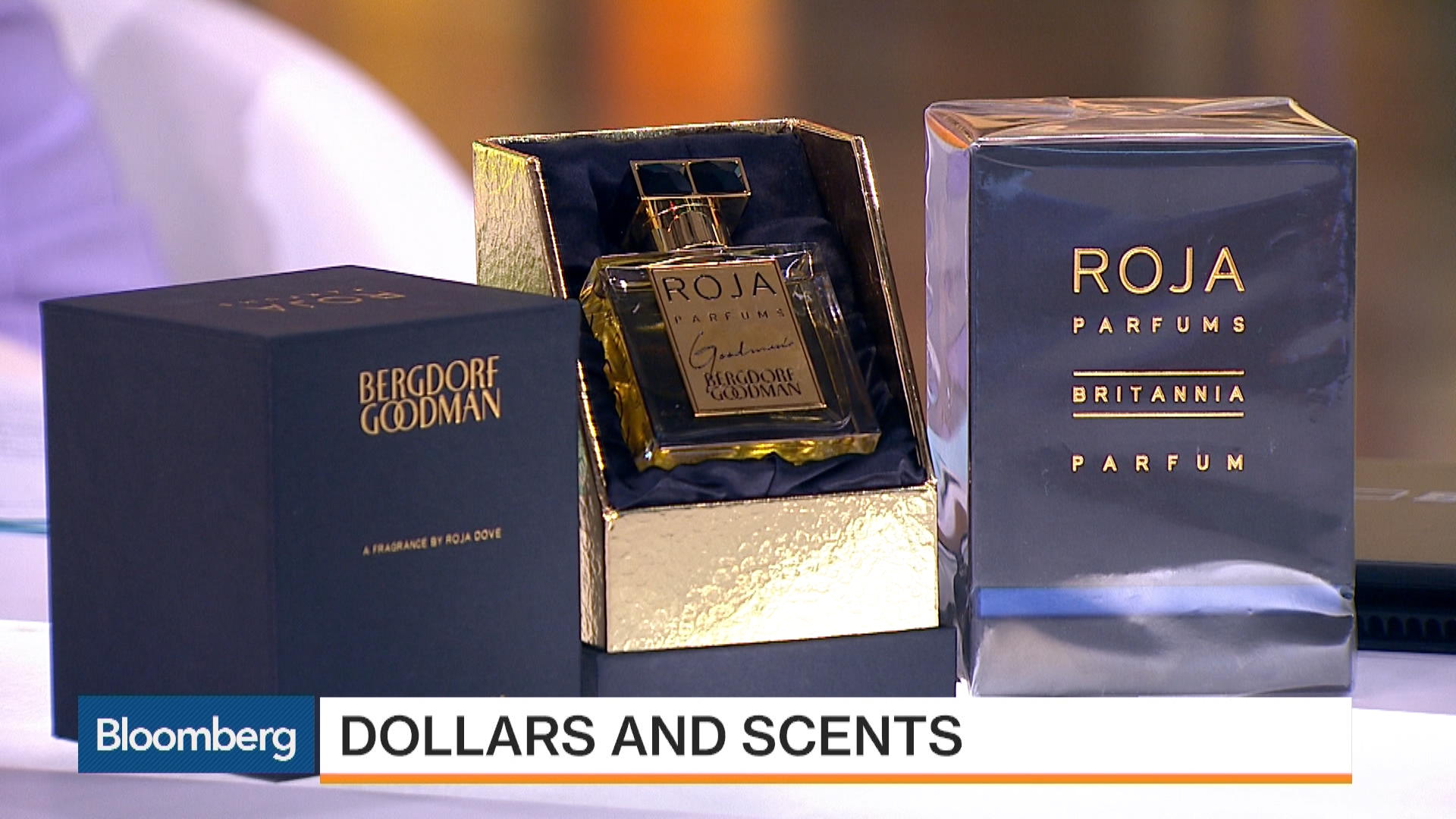 "No one will smell one of my scents and say, 'It's quite nice,'" said perfumer Roja Dove. "I don't make anything banal."
Dove, who studied under master perfumer Jean-Paul Guerlain, made his career by crafting bespoke fragrances for the British upper crust from his atelier in London's Mayfair neighborhood. In 2004, he opened a perfumerie in Harrods, and in 2011 he launched his own line of expensive, standout perfumes. His scents are musky and sexual, and they feel as though they exist miles away from mass market fragrances. The names (and the crystal-encrusted packaging) are quite flashy and clear in their intent: "Scandal," "Danger, "Enigma," "Fetish," and so on.

Dove himself is not subtle, either. When we met, he was dripping with diamonds and emeralds, with multiple rings on a finger and several gold and diamond bracelets. It's a whole thing.
This summer, he released a new fragrance in his Imperial collection, a group of perfumes that he said are aimed to deliver the sensation of "majesty, tradition, and idiosyncrasy." They are familiar but eccentric, he explained recently, and each is named after a destination in the British Empire. The latest, Britannia, has just landed in New York's Bergdorf Goodman. It is a warm and floral scent, augmented with the gently spicy base notes of cinnamon and cloves. You will also detect patchouli, sandalwood, musk, citrus, and vetiver—plus one of Dove's favorite secret weapons, ambergris. (In its original form, ambergris is a decidedly un-sexy secretion from a sperm whale's intestines. It can cost up to $100,000 per kilogram.)

The floral body notes include jasmine, violet, and rose. But Dove will not market the fragrance as either masculine or feminine. As he says with a bluntness that is clear in his perfumery, "A rose has neither a penis nor a vagina!"
It is a distinctive smell, one that will last an entire day. (A piece of paper sprayed weeks ago still carries its very strong scent.). It is probably best used in the evenings by a mature man or woman who wants to make an impression—and to be asked, "What is that you're wearing?"
It is not for a young person who has yet to develop the courage of his or her convictions. 
Roja Dove's Britannia Cologne is available in store at Bergdorf Goodman or in 100ml bottles for £750 ($975) from rojaparfums.com.
Before it's here, it's on the Bloomberg Terminal.
LEARN MORE