Einhorn's Greenlight Buys Chemours, Blasts Citron Short Call
By and
Report overestimates legal liability costs, Greenlight says

Hedge fund sold Macy's stake for a loss after guidance cut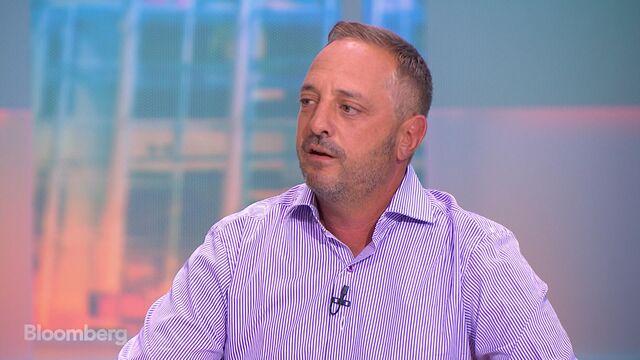 David Einhorn's Greenlight Capital said it took a stake in Chemours Co., the titanium-dioxide pigment maker spun off from DuPont Co., denouncing a short recommendation from Andrew Left's Citron Research that said the company had been "designed to fail."
"We see an obvious flaw in this analysis," the hedge fund wrote in a second-quarter letter to investors dated Tuesday. Greenlight refuted Citron's contention that liabilities, including 3,500 lawsuits from people living near a Teflon plant in Parkersburg, West Virginia, would bankrupt the company. Greenlight said it used a decline in the company's shares caused by the short-seller's report in June to add to its stake.
"We enquired directly about the $5 billion estimate, and the author of the report acknowledged there was no math to justify the figure," Greenlight wrote in the letter, without naming Left directly. 
The Citron report contended that medical monitoring, cleanup, damages and legal fees stemming from the use of a chemical to make non-stick coatings could cost Chemours and DuPont more than $5 billion. Outside experts pegged the liability at several hundred million dollars, the hedge fund wrote, leading it to believe Chemours's "debt and legal liabilities are manageable." 
"I do not want to have a public fight with David," Left wrote in an e-mail, responding to a request for comment on the letter. He added that it is most important that victims in the cases receive proper compensation.
Shares of Chemours jumped 8.1 percent to $9.50 at 12:20 p.m. in New York. Greenlight disclosed in a filing that it owned 8.8 million shares in the company worth $61.9 million as of March 31.
Greenlight also exited a stake in Macy's Inc. after the company announced a significant reduction in full-year 2016 guidance. It said in the letter that the announcement "invalidated its thesis" that earnings would benefit from easy comparisons later in the year.
Also in the letter:
The New York-based firm said that the U.K.'s departure from the European Union "by itself will not be a significant economic event," adding that the country isn't big enough to have a large impact on global trade.
Greenlight said it used a decline in the markets after the Brexit vote to cover its wagers against Intuitive Surgical Inc., Under Armour Inc. and United Rentals Inc.
The firm said it sold out of positions in American Capital Agency Corp., Baxter International Inc., Ingram Micro Inc. and Oil States International Inc.
Greenlight Capital fell 2.6% in second quarter, reversing gains early in the year and leaving the fund up 0.4% in 2016.
Most of the firm's losses in second quarter came from its portfolio of shorts, including an undisclosed oil fracking short and a wager against Amazon.com Inc.
Although shares of Apple Inc. fell about 9 percent in the first half, the firm said it has been "nearly break-even on the position in 2016" through smart trading.