markets
Analyst Warns of a Restaurant Downturn and Sees Harbinger of U.S. Recession
This doesn't bode well for the U.S. economy.
By and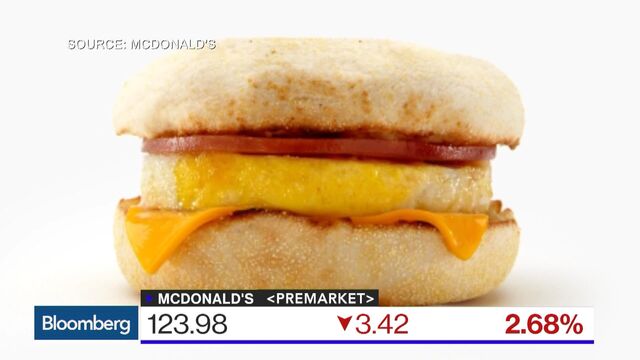 According to one analyst, not even the Pokemon Go craze can save the restaurant industry. 
During much of the recovery from the financial crisis, restaurant spending has been a retail highlight as other areas, like department stores, have struggled. According to Stifel Financial Corp. analyst Paul Westra, however, recent surveys point to the start of a serious decline. 
"Today, we adopt a bearish outlook for restaurants as we confidently believe that, at a minimum, the simultaneous -150 basis points to -200bps deceleration of restaurant industry comps across all categories during the second quarter within our most recent Stifel Sales Survey reflects the start of a U.S. Restaurant Recession," Westra and his team said in a note.

This doesn't just bode ill for restaurants, but could point to trouble across the economy as a whole. A downturn in dining could be implying a U.S. recession as soon as early 2017, he said, since "restaurants have historically led the market lower during the three to six-month periods prior to the start of the prior three U.S. recessions," Westra adds.
Since he isn't singling out one particular area of the industry, he is downgrading shares of 11 different companies including Chipotle Mexican Grill Inc., Darden Restaurants Inc., The Cheesecake Factory Inc. and Zoe's Kitchen Inc. According to his research, industry peers are slowing down across all sub-industries. Here's a chart with quick-service restaurants (QSR), casual dining and family dining. 

Not everyone sees the entire industry struggling, however, with one analyst upgrading shares of Papa John's International Inc. due to civil unrest, which he believed could benefit pizza delivery companies. 
Analysts will get a better insight into what sales have looked like for a number of restaurants in the coming days and weeks as they report earnings. Panera Bread Co. and BJ's Restaurants Inc. report after the close today, while The Cheesecake Factory, Texas Roadhouse Inc., and El Pollo Loco Holdings Inc. report within the next two weeks. 
Earnings have been rather gloomy so far, with Starbucks Corp. and Chipotle Mexican Grill Inc. both missing analyst estimates last week, and Del Frisco's reporting a 0.7 percent decline in comparable restaurant sales. McDonald's Corp. also reported sales growth that missed estimates. 
Before it's here, it's on the Bloomberg Terminal.
LEARN MORE