Mystery Engulfs South Sudan Deputy's Location After Fighting
by
Presidency calls on ex-rebel leader to return to government

Violence continues to force thousands to flee to Uganda
South Sudan's presidency urged the nation's deputy leader to return to the government after violence in the capital left hundreds of people dead, forced his fighters to flee and stoked fears of a revival of all-out civil war.
Vice President Riek Machar should return to his premises in Juba, where his security will be guaranteed, presidential spokesman Ateny Wek Ateny said by phone from the city. James Gatdet Dak, a Machar representative speaking from neighboring Kenya, said the former rebel chief will come back once a regional force is deployed to keep the peace in the capital -- a step rejected by the country's Defense Ministry. Dak wouldn't disclose Machar's location.
Machar and President Salva Kiir formed a transitional government in late April, seeking to end more than two years of civil war that's claimed tens of thousands of lives. About five days of renewed fighting in Juba that began July 7 between forces loyal to the two killed at least 270 people and threw the agreement into turmoil.
East African leaders agreed last weekend to send troops to boost the United Nations mission and protect civilians. Defense Minister Kuol Manyang Juuk said that would violate the country's sovereignty and "need resistance." South Sudan, which has sub-Saharan Africa's third-biggest crude reserves, is producing as little as 120,000 barrels a day because of the conflict that began in December 2013.
Replacing Machar
Members of Machar's group who remained in Juba haven't heard from him but are still committed to the transitional government, William Ezekiel, a spokesman for the delegation, said by phone. He said the group is willing to choose a replacement to Machar, a step Dak described as "illegal and unrealistic."
The UN Refugee Agency on Friday said thousands of people are continuing to flee the violence in South Sudan, with 26,468 having crossed into northern Uganda since July 7. More than 90 percent are women and children, agency spokesman Andreas Needham said in Geneva.
Some new arrivals reported ongoing fighting between Kiir and Machar loyalists, while there have been accounts of gunmen looting properties, forcibly recruiting boys and young men, and murdering civilians in Magwi, a southern county, Needham said.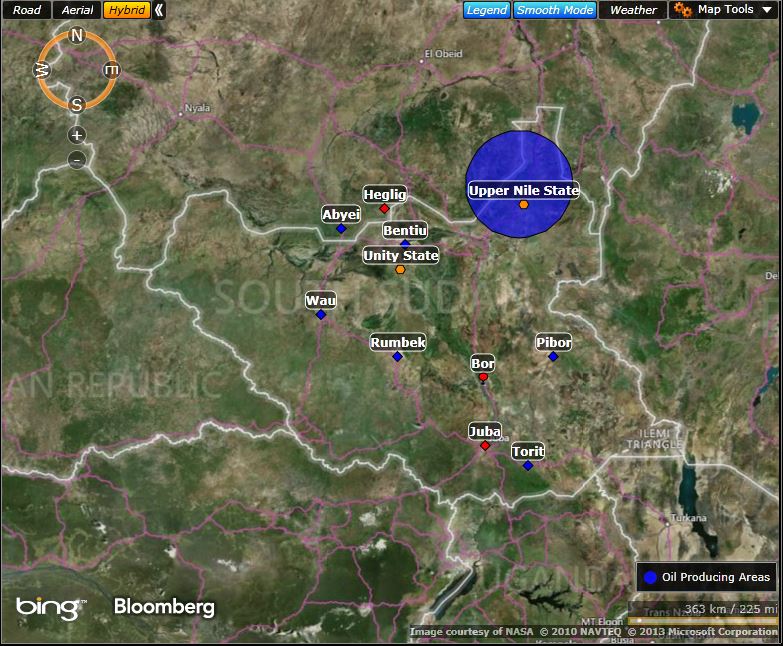 Before it's here, it's on the Bloomberg Terminal.
LEARN MORE