Malaysian Fund Pilfering Claim Shines Light on Law Firm's Role
by
Anti-money laundering regulations apply to bankers not lawyers

ABA says disclosure would violate attorney-client privilege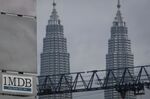 When U.S. prosecutors moved this week to seize $1 billion in assets they say were stolen from a Malaysian development fund, they detailed a money flow through a New York law firm that renews questions about whether a lack of regulations on lawyers encourages money laundering by their clients.
Money allegedly stolen from the investment fund 1Malaysia Development Berhad, or 1MDB, was used to buy luxury assets and to finance a high-flying lifestyle, prosecutors said. Of that cash, $368 million allegedly moved through a trust account at Shearman & Sterling LLP to produce a Hollywood movie, "The Wolf of Wall Street," and to buy a jet and a Beverly Hills hotel.
Prosecutors also allege that Malaysian financier Low Taek Jho and his friends transferred dirty funds through Shearman accounts to finance their lifestyle, paying for junkets to Las Vegas casinos, luxury yacht rentals, business jet rentals and a London interior decorator. The money flowed into Shearman from an account controlled by Low and followed a complex trail to buy a variety of assets and luxury services, the U.S. said.
The civil lawsuits didn't accuse Shearman or any of its lawyers of wrongdoing, nor were they accused of knowing, or even suspecting, the money was tainted or used for illegal conduct. A firm spokeswoman didn't respond to requests for comment.
Still, the case exposed what lawmakers say is a soft underbelly in U.S. efforts to combat money laundering. While bankers are required by law to ask questions about their customers, inquire about the source of their money and report suspicious activity, lawyers are exempt from such regulations, shielded by attorney-client privilege. Voluntary guidelines adopted by the American Bar Association encourage lawyers to follow its "good practices guidelines'' on combating money laundering and terrorist financing.
Due Diligence
That guidance, adopted in 2010, counsels lawyers to conduct due diligence on each client, understanding their circumstances and the source of their money. Lawyers are encouraged to be satisfied that they're not abetting fraudulent or criminal conduct. The ABA says that the oversight of the 50 state supreme courts, and the threat of prosecution, is enough. Some lawyers are dubious.
"The ABA voluntary guidance is a joke because there are no consequences, unless you're prosecuted, and that happens once every five years,'' said Bruce Zagaris, an attorney at Berliner Corcoran & Rowe LLP in Washington.
President Barack Obama and some members of Congress want lawyers to do more to stop money laundering and terror financing.
Representative Carolyn Maloney, a New York Democrat, proposed a bill that would subject lawyers to so-called gatekeeper obligations that would require them to report suspicious transactions to the Treasury Department. Senator Sheldon Whitehouse, a Rhode Island Democrat, has introduced legislation to require people who form corporations to disclose the beneficial owners.
Tougher Regulations
The ABA warns that requiring lawyers to report on their clients would "undermine the attorney-client privilege and the confidential lawyer-client relationship by discouraging the full and candid communications between clients and their lawyers,'' the group's president, Paulette Brown, wrote May 24 to the House Financial Services Committee.
Obama proposed tougher regulations in May after the disclosure of the Panama Papers, 11.5 million documents leaked from a Panamanian law firm that revealed thousands of clients, including world leaders, used anonymous offshore shell companies to hide assets. Obama sought legislation to require reporting to the Treasury Department on the beneficial ownership of corporations, a provision that could affect lawyers who set them up.
While the proposals are unlikely to become law in this election year, the ABA has warned that lawyers should be "extremely concerned'' that "Congress is considering legislation that would impose burdensome and intrusive gatekeeper regulations on lawyers.''
The U.S. is a member of the Financial Action Task Force on Money Laundering, a multinational body formed in 1989 that is coordinating efforts to crack down on dirty money. The task force has recommended for a decade that lawyers should be among those who should file suspicious transaction reports on customers or clients.
Special Relationship
Lawyers have a special relationship with clients that allow them to share their most intimate secrets in confidence, said Lawrence J. Fox, an ethics expert who is a visiting lecturer at Yale Law School and a partner at Drinker, Biddle & Reath LLP. Lawyers are supposed to trust their clients unless there "are red flags flying," he said.
"Only if there are red flags would there be responsibility by the lawyer to follow up and determine whether they're seeing ghosts or there's something they ought to investigate further," Fox said. "If anything comes to my attention that looks suspicious, I have an obligation to follow up.''
Before it's here, it's on the Bloomberg Terminal.
LEARN MORE