When Central Banks Rule the World, Utility Bonds Make 30 Percent in a Month
Financial markets are dancing to central banks' tune and the bonds are boogieing.
by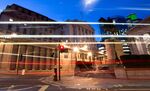 Investors seeking an example of the degree to which central banks are driving up asset prices need look no further than a bond sold by a German utility.

RWE AG's 1 billion pounds ($1.3 billion) of 2039 bonds gained nearly 30 percent in the past four weeks. That's despite the company being downgraded to one step above junk last month and battling with squeezed profit margins and wholesale electricity prices at the lowest in more than a decade.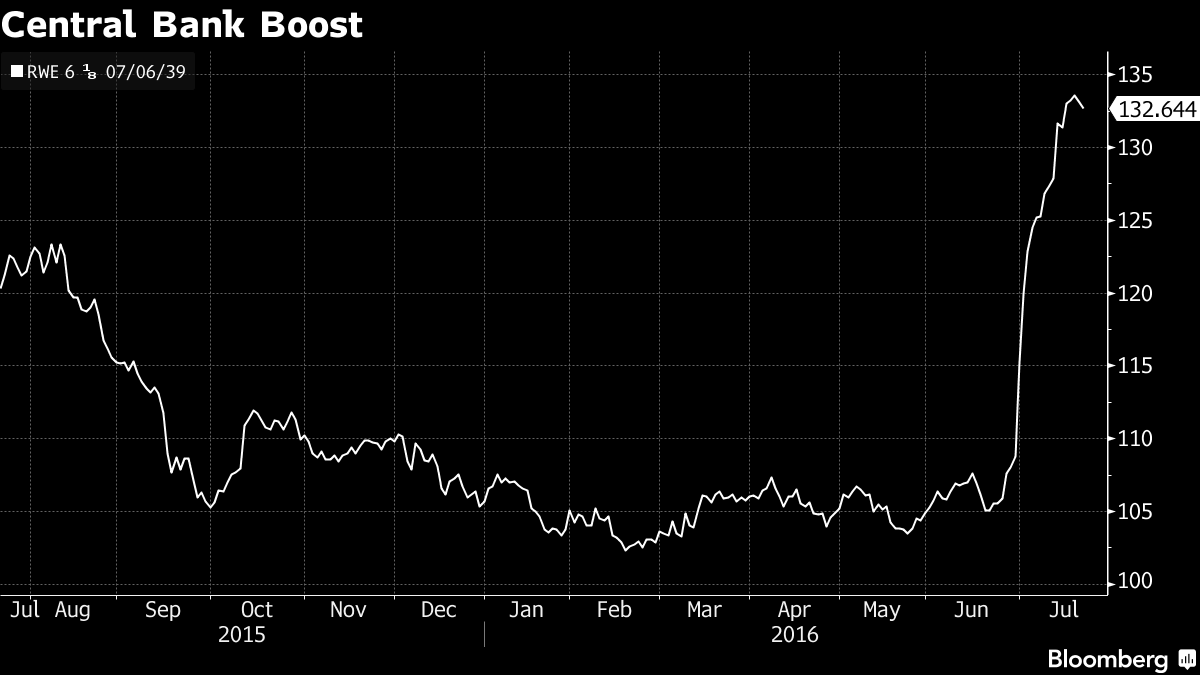 The steep rally in the face of RWE's challenges can only be explained by investor anticipation of greater stimulus, according to Richard Hodges, head of unconstrained fixed income at Nomura Asset Management in London. Indeed, he says, that is the only thing that counts these days.
The European Central Bank acquired RWE debt as part of it's corporate bond-buying program, and investors may be buying these bonds, which are denominated in pounds, in anticipation of further stimulus from the Bank of England.
"Expectations of central bank interventions are driving all asset prices at the moment," said Hodges. "No investment-grade bond should deliver a 30 percent return in four weeks — that's absurd."
After years of monetary stimulus aimed at reviving the global economy following the financial crisis, which have included quantitative easing programs from the U.S. to Japan, investors are preparing for yet more from some of the world's major central banks.
The ECB will announce its latest monetary policy decision on Thursday — its first since Britain voted to leave the European Union — and while further stimulus isn't seen as likely straight away, derivatives prices show a 52 percent likelihood of a cut to its key rate by October. In Britain, BoE Governor Mark Carney has signaled extra stimulus, although signs of opposition to quick action are emerging among some members of its Monetary Policy Committee.
Whether and in what form further central bank aid comes, it seems financial markets are now hooked on monetary medicine. In the short term that' may be distorting prices, in the long-run it could prove dangerous as investors are herded into riskier assets prone to collapse if central banks retreat.

"QE is pushing out the near-term probability of defaults, and everyone needs income and yield so they are forced to buy lower-rated or long-dated bonds," said Hodges. "So we are all being pushed into the same trap and what will happen to credit spreads if central banks ever stop buying is there'll be a very sharp and painful widening."
Before it's here, it's on the Bloomberg Terminal.
LEARN MORE