Bull Who Saw Treasury Rally Forecasts Yields Will Fall to 0.9%
by
Treasuries rally 'still has juice in it,' Sri-Kumar says

Daiwa SB says 1% possible soon; SocGen says it's unlikely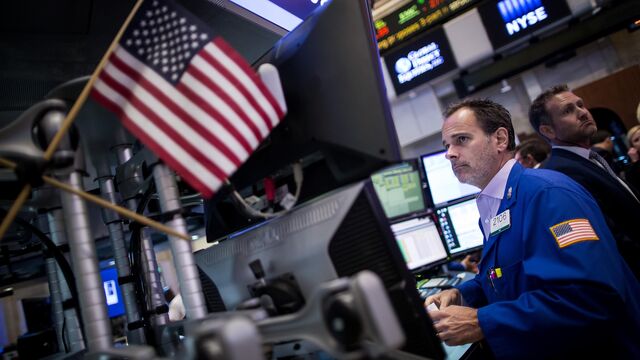 Komal S. Sri-Kumar, the economist who predicted the 2016 Treasury market rally when the consensus was for a selloff, says benchmark yields may fall to a record 0.9 percent by the end of the year.
His forecast goes further than that of Matthew Hornbach, the head of global interest-rate strategy for Morgan Stanley in New York, who this week predicted the benchmark would fall to 1 percent in the first quarter of 2017.
"I don't see real growth picking up," said Sri-Kumar, the president of Sri-Kumar Global Strategies Inc., an economic consulting firm in Santa Monica, California,. "I still don't see inflation coming back." The rally " still has juice in it."
Treasury bulls, while in the minority, are emerging after a global debt-market surge sent benchmark yields to a record low last week. U.S. economic growth is uneven, with job gains jumping in June after barely growing in May. Futures contracts show traders are betting there's a less than even chance the Federal Reserve will raise interest rates this year, though the odds climb to 70 percent for 2017.
The benchmark U.S. 10-year note yield rose two basis points, or 0.02 percentage point, to 1.57 percent as of 10:52 a.m. in London, according to Bloomberg Bond Trader data. The 1.625 percent security due in May 2026 fell 6/32, or $1.88 per $1,000 face amount, to 100 15/32.
Higher Yield
The all-time low yield was 1.32 percent set earlier this month. The Bloomberg surveys show economists expect it to climb to 1.74 percent by year-end, with the most recent forecasts given the heaviest weightings.
With the 10-year yield at about 2.3 percent at the close of 2015, the consensus forecast in the Bloomberg surveys was for it to rise to 2.55 percent by the middle of 2016.
Sri-Kumar predicted in December it would fall to 1.5 percent. It reached the target on June 24 after the U.K. voted to leave the European Union.
The Fed has been unable to spur inflation, with a benchmark price index the central bank monitors below the central bank's 2 percent target for four years. The U.S. is scheduled to sell $13 billion of 10-year Treasury Inflation Protected Securities Thursday.
Brexit Impact
The Brexit vote is threatening global economic growth, which creates two reasons to buy Treasuries, said Kei Katayama, a bond manager in Tokyo at Daiwa SB Investments, which has about $51 billion in assets.
U.S. government securities are attractive as a haven, he said. What's more, the central banks in the U.K., Europe and Japan will all probably ease monetary policy this year, which will make Treasuries more attractive as yields in those regions fall, he said.
The Brexit vote "will influence the global fixed-income markets, and all the central banks have to be very careful about that situation," he said. Ten-year Treasury yields of 1 percent are "very possible" as soon as September, he said.
Societe Generale SA, one of the 23 primary dealers that underwrite the U.S. debt, says Treasuries are overvalued and the odds of the yield falling so low are slim.
Bond Math
Its bond team recently tweaked a longstanding model to incorporate two decades of bond prices from Europe, Japan and the U.K. Based on the new model and statistical norms, there's less than a 1 percent chance U.S. 10-year yields fall below 1.1 percent, especially with the Fed still poised to raise interest rates.
"We had to revert to a model-based approach to figure out how low yields can go after we broke below 1.4 percent," a scenario that the firm didn't think would happen unless the Fed did an about-face, said Subadra Rajappa, SocGen's head of U.S. rates strategy. In our view, "it still doesn't make any sense for the Fed to change its policy stance from tightening to even on-hold or easing."
SocGen says its model implies a "fair value" for 10-year yields of 1.95 percent.
Before it's here, it's on the Bloomberg Terminal.
LEARN MORE