Vector Capital, the Little-Known Bidder for Internet Giant Yahoo
by
Firm led by Alex Slusky was spun off from Ziff in 1997

Recent deals include a $33 million investment in Emarsys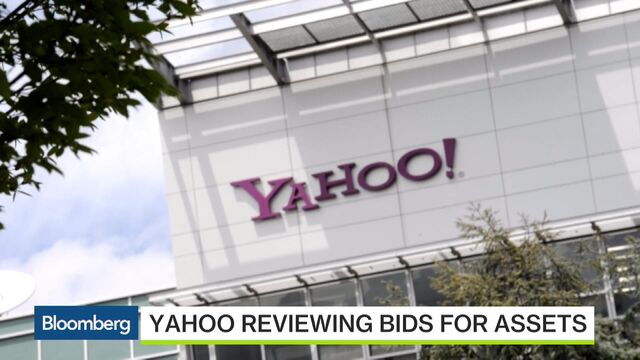 Most of the suitors for Yahoo! Inc. are familiar names, from telecommunications giant Verizon Communications Inc. to private equity titan TPG.
One group that submitted a final bid by Monday's deadline -- and is said to be one of the three favorites to win -- is led by an entity that may be less well known: Vector Capital.
The San Francisco-based investment firm is working alongside buyout peer Sycamore Partners to pursue the beleaguered Web company, people familiar with the matter have said. A spokesman for Vector declined to comment.
Vector was spun off from Ziff Brothers Investments in 1997, according to its website. Led by founder Alex Slusky, who is also managing director and chief investment officer, it has invested $1.6 billion in more than 40 technology companies since it started.
The firm manages more than $2 billion in equity capital from a variety of investors including university endowments, foundations, financial institutions, and wealthy families, the website shows. It's currently in the market with its its fifth fund, targeting $1.2 billion, according to data provider Preqin Ltd. 
Reviewing Bids
Given that private equity firms typically invest no more than 15 percent of their funds into a single deal, the math suggests that Vector has lined up co-investors besides Sycamore to meet Yahoo's asking price -- reported to be anywhere from $4 billion to $6 billion.
Yahoo showed investors a glimmer of success Monday as the sale process continues, posting second-quarter sales that exceeded analysts' estimates. Chief Executive Officer Marissa Mayer said on a conference call that the company is "deep" into reviewing bids and will update shareholders at a prudent time.
Vector's expertise is largely in the venture and growth capital segments of the market, typically making equity investments of $50 million to $200 million.
Recent deals include a $33 million investment in cloud marketing-software provider Emarsys and a buyout of cloud-computing firm Saba Software Inc. that valued the company at $400 million.
Vector has also operated a credit platform since 2008, and has a total of $265 million in assets under management, across two vehicles, according to a person with knowledge of the matter, who asked not to be identified because the information is private.
The platform, which is co-headed by Nick Ghoussaini and Ilya Voytov, focuses on technology and software businesses and makes loans ranging from $5 million to $50 million.
Before it's here, it's on the Bloomberg Terminal.
LEARN MORE