Five Things You Need to Know to Start Your Day
Get caught up on what's moving markets.
by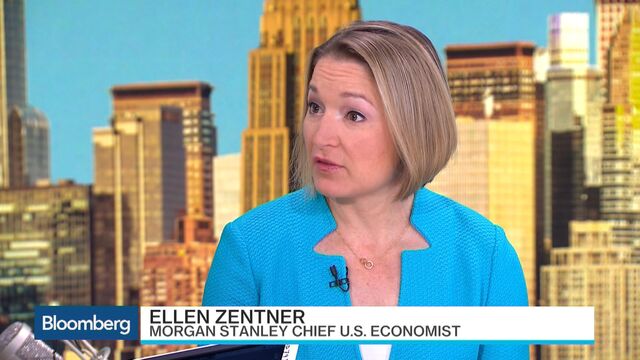 Want to receive this post in your inbox every morning? Sign up here.
We're searching for Brexit impact, Goldman earnings are due, and Turkey may be cut to junk. Here are some of the things people in markets are talking about today.
Brexit effects
All eyes remain on U.K. economic data for signs of fallout from the U.K. vote to leave the European Union. This morning, data showed that the country's consumer price inflation rose more than expected, by 0.5 percent since last year. Despite this, the pound continued to fall, dropping to $1.3190 by 6:03 a.m. ET as the Bank of England appears likely to look through inflation data when it meets in early August. Meanwhile, London home presales fell 34 percent in the second quarter. Data published outside the U.K. today showed a bigger Brexit-related hit, with German investor confidence plunging to its lowest level since November 2012. The ZEW Center for European Economic Research in Mannheim said its index fell to minus 6.8 in July, far below the expected reading of 9. 
Goldman earnings
Goldman Sachs Group Inc. is due to report quarterly earnings before the bell this morning, with analysts expecting adjusted earnings per share of $3.05. The bank's peers who have already announced results that beat estimates, and while investors would like Goldman to continue the trend, they may be more focused on how the bank is performing in fixed-income where it has been trying to reverse years of declining market share. Elsewhere in earnings, Johnson & Johnson has beat analyst estimates and boosted its full-year forecast. Microsoft Corp. earnings are due out after the close.
Turkey junked?
Moody's Investors Service put Turkey's debt on review for downgrade to junk status following Friday's failed coup. The country's central bank meets today and will announce its latest interest rate decision at 7:00 a.m. ET, with expectations ahead of that gathering pointing to the slowing of the pace of easing following the sell-off in the currency after Friday's events. Investors remain concerned about both the prospects for the lira and political developments, with Paul McNamara, a fund manager at GAM UK, saying "I think if you borrow more than $100 billion from stressed foreign banks in a country which is now racing towards banana republicanism, as an investor you need an eye on the exit."
Markets fall
The MSCI Asia Pacific Excluding Japan Index slipped 0.4 percent overnight, halting a six-day advance. Japan's Topix index, which was closed yesterday for a holiday, rose 1.1 percent following the yen's continued slide on Monday. In Europe, the Stoxx 600 Index was 0.9 percent lower at 6:12 a.m. ET in thin trading. Shares in Fiat Chrysler Automobiles NV dropped almost 4 percent after the company said it's under investigation by U.S. authorities over how it reports sales. S&P 500 futures were down 0.3 percent.
Metals rise, oil slips
Zinc extended its advance to the highest level in more than a year, trading as much as $2,246 per metric ton as concerns over a looming supply deficit intensify. Gold, which had slipped to its lowest close in a month yesterday, is rising this morning, trading at $1,332.67 an ounce as the drop in equities spurs safe haven demand. Oil futures are 0.1 percent lower, with a barrel of West Texas Intermediate for August delivery at $45.21 as of 6:27 a.m. ET, having trading as low as $44.88 earlier. Investors in the commodity will be keeping a close eye on tomorrow's Energy Information Administration inventory data for a guide on how supply is developing. 
What we've been reading 
This is what's caught our eye over the last 24 hours.
Before it's here, it's on the Bloomberg Terminal.
LEARN MORE