Three Charts on Why Duterte Won't Let Ruling Sink China Ties
by
Philippine president must preserve trade with biggest partner

China seen as more likely to retaliate over territory disputes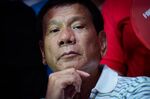 Last week's South China Sea ruling by an international tribunal at The Hague represented an emphatic victory for the Philippines, and a stunning defeat for China. The question now facing new Philippine President Rodrigo Duterte is how to leverage that win without derailing his country's vital relationship with its giant neighbor.
Whether or not the ruling poses a threat to closer economic ties depends largely on how China reacts, because "the current Philippine president appears less anti-China than his predecessor and has thus far taken a relatively conciliatory approach towards bilateral ties," said Chia Shuhui, a Singapore-based Asia analyst at BMI Research. "Any retaliatory economic measures are more likely to be undertaken by China against the Philippines instead of vice versa."
China said it was prepared to engage in talks if the Philippines was willing to manage differences, according to a statement by the Chinese foreign ministry on an informal meeting between the two nations' top diplomats at an international gathering in Mongolia last week.
For an explainer on South China Sea territorial disputes, click here
Here are three charts showing why China matters so much to the Philippines:

China is the Philippines' largest trading partner, buying a quarter of its exports last year, worth $19 billion. And with the Philippines looking for partners to explore oil-and-gas reserves off the Reed Bank, the BMI analyst said the country might consider restarting talks with China National Offshore Oil Corporation that stalled in 2012, to gain Chinese expertise.

Eduardo Araral, vice-dean of the Lee Kuan Yew School of Public Policy in Singapore, says there's significant room for expanded economic ties between the two countries. "China needs food and the Philippines can supply some -- raw and processed," he said. "Export of solar panels from China to the Philippines should grow. Property investments from the mainland has the potential to grow, especially as the property market in the Philippines is fast growing. The Philippines needs Chinese agriculture machinery and irrigation equipment."

With visitors from mainland China increasing rapidly over the past five years, Araral sees the tourism sector as another with major upside. "Tourism is one with huge potential, especially tied to casinos in Manila," he said. "Retail department stores, especially owned by ethnic Filipino Chinese, would also benefit from good relations with China."
Watch Next: South China Sea Ruling: What's Next for China?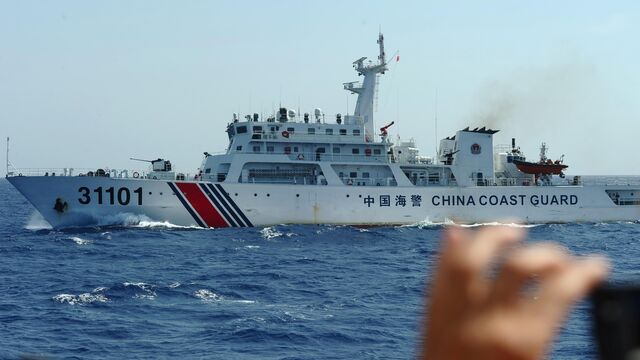 Before it's here, it's on the Bloomberg Terminal.
LEARN MORE