The Case for Working in Silicon Valley and Living in the Rust Belt
A new wave of tech workers is house hunting in Middle America.
By and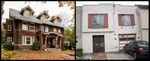 When software engineer Eric Anderle and his wife, Rachel, decided they were tired of renting and wanted to buy, they quickly realized that any place in their neighborhood—San Francisco's spiffy NoPa district—would be out of reach. Rather than look in surrounding towns or across the bay to Oakland, the 25-year-olds staged an escape. Last fall they moved into a four-bedroom house an hour south of Grand Rapids, Mich. The monthly mortgage payment on their 3,000-square-foot home there is about the same as the rent on the couple's old 600-square-foot apartment. Best of all, Anderle didn't have to give up his sweet Silicon Valley gig at Twilio. He persuaded the cloud communications company to let him not only work but also live remotely. "We really did like living in the Bay Area," Anderle says. "We couldn't see a viable path to do that that didn't involve delaying the things we wanted for 10 years while we saved."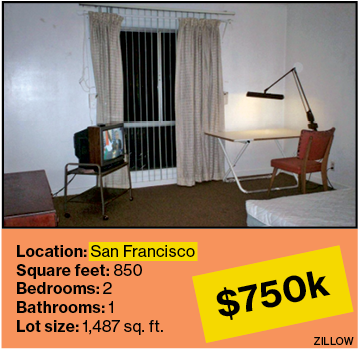 High home prices have always pushed people to cheaper areas within commuting distance of the office. But the growing acceptability of telecommuting is producing a much more sprawling version of suburban living. Real estate developers who specialize in turning old industrial buildings into upscale condos are dabbling in second- and third-tier cities. Places like, say, Cleveland aren't just cheaper: They now have the same access to a cortado as your favorite urban enclave.
Techies may have more geographical latitude than others. One in 4 online home searches originating in the San Francisco Bay Area is for a place in a faraway city, shows research published by online real estate brokerage Redfin, up from 1 in 7 in 2011. Compare that to a less expensive tech hub such as Seattle, where 91 percent of searches are local. Affordability measures are crude estimates, but it takes about $200,000 down and a household income of $200,000 a year to buy a median home in the San Francisco metro area, which in a hot neighborhood might not be much more than 1,000 square feet and some shabby carpet.
This may explain why the arrival of telecommuting tech workers to Grand Rapids has made the local housing market more competitive, says Kent Selders, the Redfin agent who sold Anderle his home. "It's reverse sticker shock. People can't believe how much home they're getting for their money," he says. "They're paying all cash, or almost all cash, and looking at it like bargain shopping."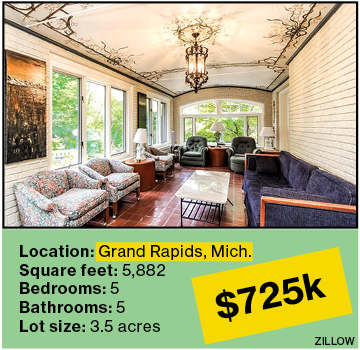 With half the homes in the U.S. priced below their boom-era peaks, particularly in the Rust Belt, more techies could be enticed. How convenient then that working from home is on the rise, according to the Society for Human Resource Management's annual Employee Benefits Survey. Sixty percent of 3,000 employers questioned let employees telecommute, up from 20 percent in 1996. Group chat applications such as Slack and Google Hangouts are good-enough replacements for most in-person office interactions, and co-working spaces can provide many of the other benefits of cubicle life. In a study published last year in Harvard Business Review, workers in shared offices reported they were "thriving" in such numbers that researchers "had to look at the data again."
An influx of wealthy workers, even to a city with plenty of housing, has all the usual effects of gentrification—not all of them positive. "You have a white guy from out of town opening a business and getting lots of attention and saying things like, 'Detroit is a blank canvas. Detroit is a blank slate,' " says Aaron Foley, author of How to Live in Detroit Without Being a Jackass, as if the city didn't have restaurants or record stores before the latest residents arrived. "That's basically why I wrote the book. It's like, Don't do that." While you're at it, you may not want to mention that you and your boss get to live about 2,400 miles apart.
Before it's here, it's on the Bloomberg Terminal.
LEARN MORE