SoftBank's Quest for ARM Spanned Turkish Coast to No. 10
By , , and
Japanese billionaire Son flew to Marmaris to discuss a deal

Son told U.K. prime minister he would double ARM's head count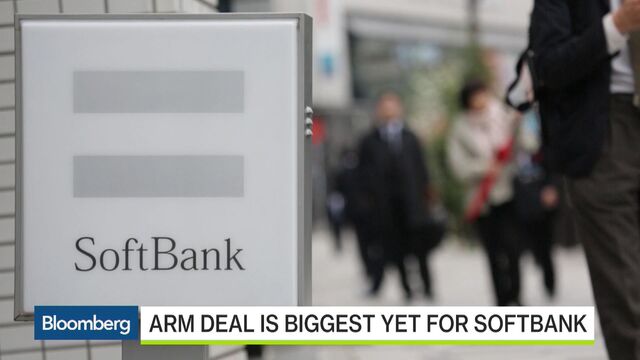 ARM Holdings Plc Chairman Stuart Chambers was sailing off the coast of Turkey early this month when he got a visit from Japan's second-richest man. Masayoshi Son, the billionaire founder and chief executive officer of SoftBank Group Corp., interrupted Chambers's vacation in the coastal town of Marmaris to propose what would become Asia's largest-ever acquisition of a U.K. company.
The meeting, which took place just days after Britain's vote to leave the European Union roiled global financial markets and cast a pall over dealmaking, set into motion a two-week whirlwind of negotiations, said people familiar with the talks, who asked not to be named because the details are private. Son concluded the courtship with an impassioned pitch to U.K. Prime Minister Theresa May on Sunday before announcing the $32 billion takeover the next day.

Son and Chambers were joined by ARM CEO Simon Segars at the initial meetings in Turkey, weeks before a failed coup attempt in the country left about 200 dead. Segars has known Son for years through the Silicon Valley circuit, where the two men frequently spend time for business.
An acquisition of ARM, which designs computer chips used in the iPhone and most other mobile devices, wouldn't have been possible until recently, people familiar with the negotiations said. Sales of SoftBank's stakes in Chinese Internet giant Alibaba Group Holding Ltd. and Finnish game maker Supercell Oy last quarter freed up the necessary capital to pursue another large-scale deal, they said.
The talks soon relocated from the Turkish resort town to the seventh floor of Lazard Ltd.'s London offices, the people said. The investment bank cleared out the space, typically reserved for client meetings, to accommodate the secret meetings. SoftBank executives increased the offer price at least three times over the course of the negotiations.
Executives at ARM referred to the proposed deal internally as Project Marmaris, said people familiar with the negotiations. SoftBank executives called the plan Project Adam because it shares the same first letter as ARM, they said.
While the two companies wrestled privately over deal terms, the U.K. was publicly attempting to navigate an uncertain political environment after Brexit. May, then home secretary, succeeded David Cameron as prime minister on July 13.
Last week, before she became prime minister, May said she wanted to move away from Britain's hands-off approach to foreign takeovers. She pointed to Pfizer Inc.'s 2014 bid for AstraZeneca Plc, saying the offer should have been more closely scrutinized. May created a new government department to oversee areas including industrial strategy, after saying the government should be "capable of stepping in to defend a sector that is as important as pharmaceuticals is to Britain."

Over the past weekend, Son had a call with Prime Minister May and Chancellor of the Exchequer Philip Hammond, Son said Monday. Son assured them that ARM's headquarters, as well as its senior management team, would remain in Cambridge. He also pledged to at least double employee head count in the U.K. over the next five years. ARM currently employs about 4,000 people worldwide.
Son's assurances were enough to assuage any major concerns from May. She welcomed the investment, the prime minister's spokeswoman Helen Bower told reporters on Monday. "It's very much in the national interest," Bower said.
Hammond also made a statement soon after the deal announcement. "Britain is open for business -- and open to foreign investment. SoftBank's decision confirms that Britain remains one of the most attractive destinations globally for investors to create jobs and wealth," he said.
People familiar with the negotiations said the deal isn't expected to attract scrutiny from antitrust regulators.
Son introduced his biggest technology bet to analysts on Monday, applying some of his nerdy charm that endears him to executives and political leaders: "It's like Yoda says to Luke in 'Star Wars.' You just have to feel the Force."
(An earlier version of this story was corrected to say Son's weekend discussion with May and Hammond was via a phone call.)