London Off-Plan Home Sales Slump 34% as Brexit Woes Intensify
By and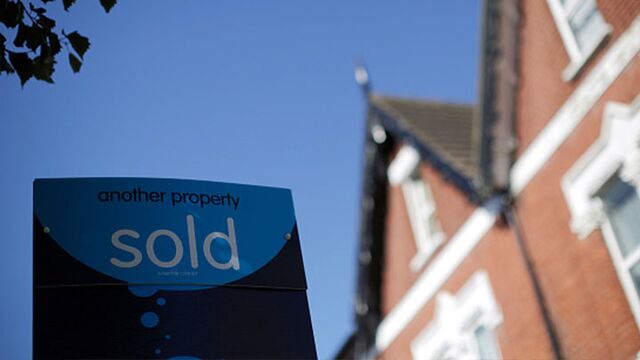 Sales of London homes under construction slumped 34 percent in the second quarter as the prospect of a vote to leave the European Union damped demand already hurt by higher taxes.
The number of residences sold before completion fell to about 4,600 from 6,974 a year earlier, according to data compiled by researcher Molior London seen by Bloomberg News. A spokesman for Molior declined to comment.
"The approaching referendum added more layers of uncertainty," said Tom Bill, head of London residential research at broker Knight Frank LLP. "That's adding to the two-year slowdown from the December 2014 tax increase, which is still the biggest damping factor."
Demand fell about 23 percent from the first quarter after the government cut tax breaks for the wealthiest landlords. Home values face a "major shock" as landlords offload properties after the measures which, along with new lending rules, reduce returns to near zero, analysts at Deutsche Bank AG said last month.
There was a 3 percentage-point increase in the stamp-duty sales tax for landlords and second home owners in April which followed an increase in charges for all luxury-home purchasers in 2014. That hike means that a 12 percent tax rate is paid on portions above 1.5 million pounds ($2 million).
"The difficulty in all of this is there are a lot of very expensive homes being completed at a time when that market is particularly weak," Johnny Morris, director of research at Countrywide Plc, said by phone. "Now the uncertainty lies in how currency fluctuations play out in all of this. Some investors may take the view there will be an opportunity on currency shifts."
A record 5,655 homes were completed during the second quarter, the highest since the data was first collected in 2009, the Molior report shows. London house-price growth increased by 13.6 percent in the 12 months through May, the Office for National Statistics said Tuesday.