Brexit Contagion Likely in Italy First, Aberdeen's Diggle Says
by
Italy's autumn referendum could bolster Five Star Movement

BOE says Brexit could exacerbate issues facing Italy's banks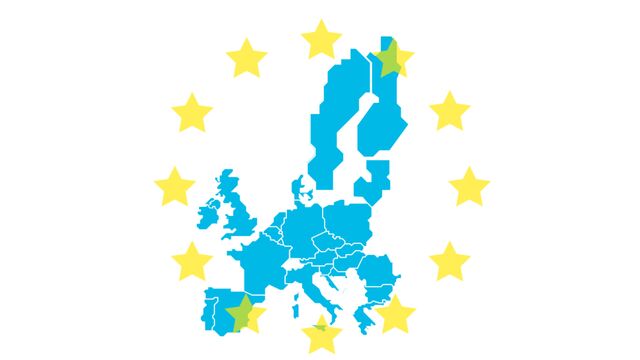 Italy may be the first country where Brexit contagion shows up, said Aberdeen Asset Management economist Paul Diggle.
"The key way in which Brexit becomes a global and systemic shock, the transmission mechanism, is Europe -- and it's not trade with Europe, it's financial linkages and political goings-on in Europe," Diggle said Tuesday in London. "There are a whole series of potential flash points. The most immediate one is clearly the referendum in Italy."
The U.K.'s June decision to leave the European Union will be followed by elections and referendums across the continent. One of the first plebiscites will be Italy's autumn vote on reforms to the upper house of Parliament. If the referendum, called by Prime Minister Matteo Renzi, is rejected, the government is at risk of being usurped by the euro-skeptic Five Star Movement, at a time when Italy's fragile banks are already at risk from the Brexit fallout in financial markets.
The Italian premier has promised to step down if he loses the autumn vote, which is expected to take place in October or November. His proposed reforms include reducing the number of senators and curtailing the upper house's power to topple governments by calling no-confidence votes. The Five Star group, which might take power if Renzi resigns and if early elections are called, is one of many anti-establishment and populist movements gaining prominence across the continent that could be bolstered by Brexit.

'Massive' Error
Renzi has made a "massive tactical error," Diggle told a breakfast meeting, since the referendum could, as in the U.K., become a proxy vote for satisfaction with the current government. If Renzi loses, "the party right behind him is the Five Star Movement," which seems to favor holding a referendum on Italy's euro-zone membership, he said.
The U.K.'s decision to quit the bloc has led to turmoil in financial markets and the installation of new Prime Minister Theresa May alongside officials tasked with negotiating the divorce.
While the prompt appointment of the new leader has removed a key element of uncertainty, the timing and outcome of the negotiations remain largely unknown. The prolonged uncertainty might "exacerbate some pre-existing vulnerabilities" in the euro area, the Bank of England said in its policy decision last week.
"The equity prices of many euro-area banks had fallen considerably and not yet recovered," BOE policy makers said in the minutes of their meeting. "With a number of these banks, particularly in Italy, still holding a large fraction of non-performing loans on their balance sheets following the financial crisis, a period of lower growth had the potential to further damage profitability and, at the margin, to hinder credit supply."
Before it's here, it's on the Bloomberg Terminal.
LEARN MORE