Photographer: Chris Ratcliffe/Bloomberg
business
Whirlpool Shares Rally as Americans Snap Up More Home Appliances
By
Whirlpool Corp. shares climbed after the appliance industry's sales surged in June, a sign more Americans are upgrading their air conditioners and other equipment.
U.S. shipments of major home appliances rose 5.7 percent to 8.13 million units last month from a year earlier, according to the Association of Home Appliance Manufacturers. The shipments are up 2.1 percent so far this year.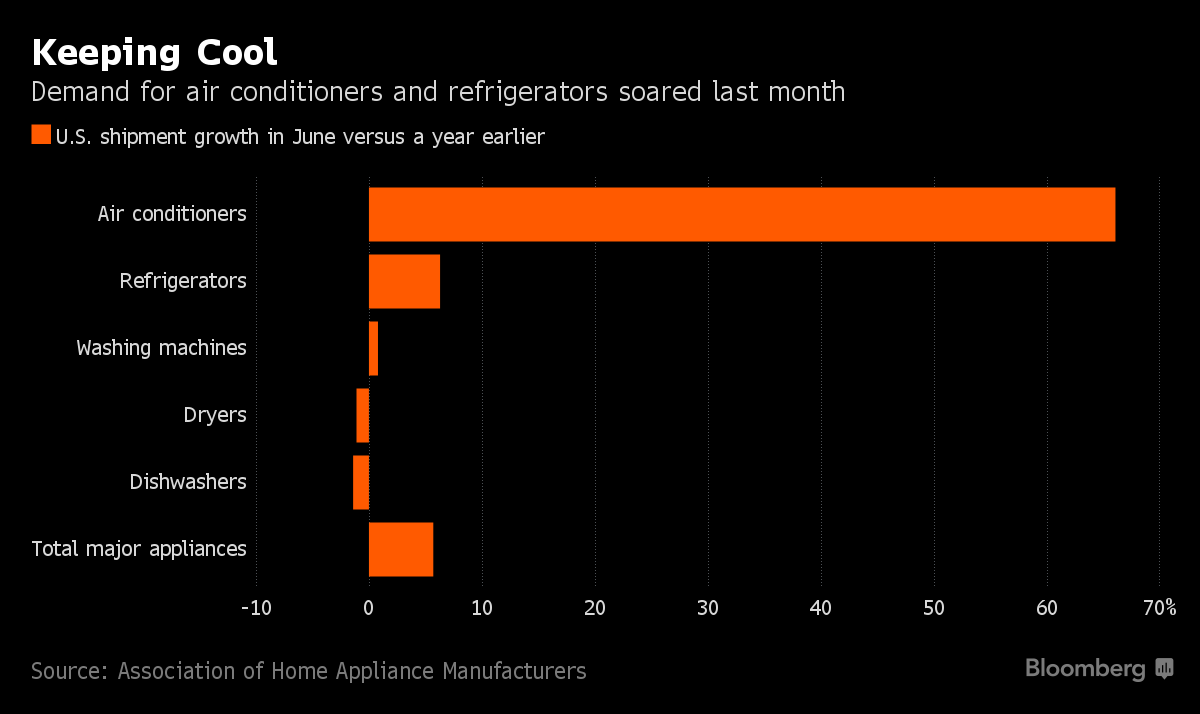 Air conditioners and other home-comfort appliances soared almost 43 percent in June from a year earlier, while food-preservation equipment such as refrigerators grew 4.3 percent, the trade group found. Room air conditioners alone climbed 66 percent.
Whirlpool's stock gained as much as 3.5 percent to $181.67 in New York on Monday, the biggest intraday increase in almost three weeks. The stock was up about 20 percent this year through the end of last week.
— With assistance by Janet Freund
Before it's here, it's on the Bloomberg Terminal.
LEARN MORE