BOE's Weale Says Firmer Evidence Needed for August Rate Cut
by
U.K. central bank is not a 'nurse' to financial markets

Traders are pricing in a 90% probability of a cut next month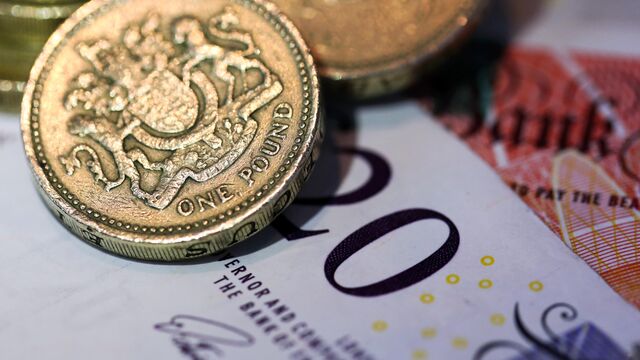 Bank of England policy maker Martin Weale said he needs to see harder evidence of the impact of the U.K.'s vote to leave the European Union before supporting additional stimulus at the central bank's August meeting.
BOE officials surprised markets and a majority of economists last week when they kept their key interest rate unchanged, instead suggesting they might act at their Aug. 4 decision. Weale said in a speech in London on Monday that the bank is "not a nurse to markets."

"Uncertainty points to the argument that we should wait for firmer evidence before making any policy change," he said. "The argument in the other direction is that, while I am very uncertain about the magnitude of the effect, it does seem to me quite likely that demand will weaken more than supply in the near term. So is there a case for a stitch in time?"
Weale's comments are in line with the minutes of the Monetary Policy Committee's July 14 meeting, which showed a bias toward waiting for deeper analysis. While the amount of data covering the period following the referendum remains limited in the next three weeks, the August gathering will feature new quarterly economic projections and a press conference, giving Governor Mark Carney the chance to fully explain any actions.
Dovish View
The cautious stance contrasts with the view of Gertjan Vlieghe, the only one of the nine-member MPC to vote for a rate cut last week. He said in a Financial Times opinion piece published Sunday that the U.K. needs a range of stimulus to combat the impact of the Brexit decision. Traders are pricing in around a 90 percent probability of a rate reduction by the August meeting.
Not cutting rates last week was a mistake and markets are still in a "denial phase" about the impact of Brexit, according to former BOE policy maker Sushil Wadhwani, who spoke after Weale in London.
"As a committee member, it's always tempting to wait; there's always more data you're going to get, there's always more research," he said. "The temptation to wait should be strongly resisted."
No Panic
Weale, however, dismissed the arguments that early action is needed to reassure households and firms in his speech, saying "I do not have any sense that either consumers or businesses are panic-struck." He also said that the appointment of a new U.K. prime minister may have dissipated the immediate uncertainty, even though he expects incomes will likely decline as a result of leaving the EU.
Weale also noted that a pickup in wage growth over the past few months and weak underlying productivity growth suggest that inflationary pressures were starting to build before the referendum. While consumer-price growth remains well below the BOE's 2 percent target, policy makers shouldn't ignore that trend as they consider the trade-off between growth and prices, he said.
"I will, at my final meeting of the Monetary Policy Committee, try to assess any overshoot of inflation beyond its target, whatever their cause, against possible shortfalls in GDP relative to the way I see the supply capacity of the economy," Weale said. "For there to be a case for easing policy, I will need to expect weakness in output to be large enough more than to compensate for any overshoot."
Before it's here, it's on the Bloomberg Terminal.
LEARN MORE