U.K.'s May Keen on Australian Trade Deal Soonest After Brexit
by
Two new premiers held call Saturday, will meet at China G-20

U.K.'s EU membership prevents nation signing own trade deals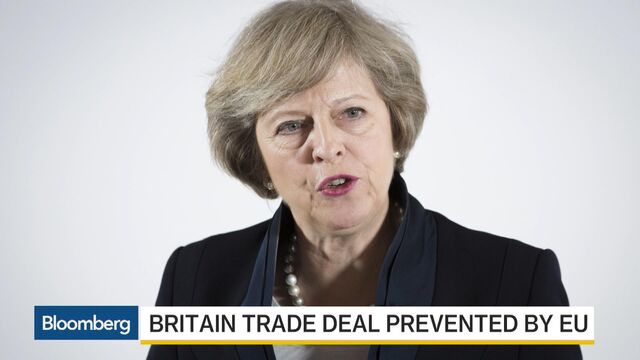 The U.K. and Australia are eager to negotiate a free-trade agreement as soon as possible, the two nations' newly appointed premiers said following a telephone conversation on Saturday.
U.K. Prime Minister Theresa May, who took office 19 days after her country voted to leave the European Union, and her Australian counterpart Malcolm Turnbull said they will meet at the G-20 summit planned for Hangzhou, China, in September. May, noting that Britain still remained an EU member and was legally prevented from signing trade deals, underlined that she is very keen to to complete an agreement.
"I have been very clear that this government will make a success of our exit from the European Union," May said in an e-mailed statement. "One of the ways we will do this is by embracing the opportunities to strike free trade deals with our partners across the globe."
After its decision to leave the EU, which negotiates trade agreements on behalf of its members, the U.K. is being forced to adjust its trading patterns to take account of a new reality in which full access to its biggest market will no longer be a given. Leading eurosceptic and the new Secretary of State for International Trade Liam Fox will be "taking this forward in the weeks and months ahead," May told Turnbull.
While Britons have chosen to exit the EU, the process can formally start only once the U.K.government triggers Article 50 of the Lisbon Treaty and will take two years to be completed.
At the G-20 summit in November 2015, Australia and the EU agreed to open negotiations on a trade deal next year.
Before it's here, it's on the Bloomberg Terminal.
LEARN MORE