Line Shares Send Positive Message at Their Market Debut
by and
Focus shifts to company's ability to add more messaging users

Company sold about two-thirds of its stock in the U.S.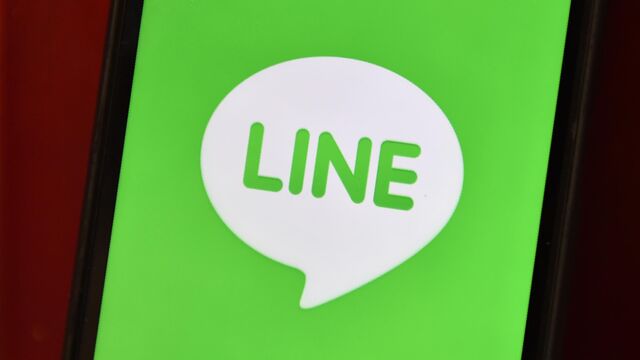 Line Corp. surged 32 percent in its Japan trading debut after the messaging company raised more than $1 billion in the biggest technology initial public offering of the year.
The shares rose to 4,345 yen in Tokyo from their IPO price of 3,300 yen, giving Line a valuation of 912 billion yen ($8.6 billion). About two-thirds of the offering was sold in the U.S., where the stock was priced at $32.84 apiece before climbing 27 percent at its New York debut.
"Investors are starving for growth and will gladly pay up for it," said Adam Sarhan, chief executive officer of Sarhan Capital.
Line, controlled by South Korea's Naver Corp., raised $1.3 billion after pricing its offering at the high end of an increased range. The company sold 35 million shares and also exercised a greenshoe option to sell an additional 5.25 million. Proceeds from the offering will be used to expand across Asia and, eventually, the U.S., according to the prospectus.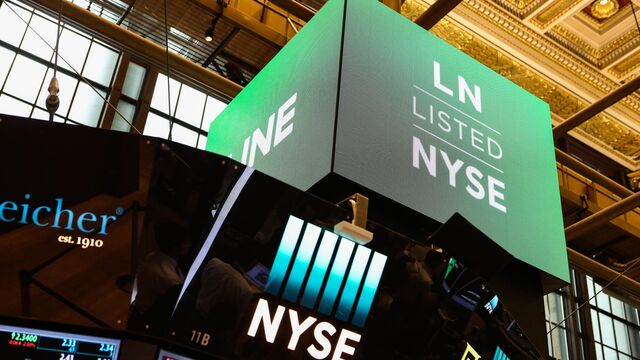 "For us, not only was this the best timing to go public, but now is really our only chance to do so," Takeshi Idezawa, Line's CEO, said at a news conference Friday. "As a company providing infrastructure for communication, we felt it's important to increase trust in our transparency, which is why we decided to go public."
The market value based on Friday's trading in Tokyo is a vindication of sorts for Line, which initially filed to go public two years ago at a target valuation of 1 trillion yen. After hesitating to wait for better market conditions, that estimate had slipped to just under 600 billion yen when Line pulled the trigger on its market debut last month.
Besides messaging, Line also lets users play games, buy chat stickers, hail cabs, order food, look for jobs and read news and comics. The company is also trying to expand its advertising platform, which represents the fastest-growing segment of the business. Line's IPO is also the biggest major tech market debut since November 14, 2014, when Samsung SDS Co. jumped 72 percent in its first day of trading in Seoul.
For a graphic explaining Line's ecosystem and growth, click here.
Investors will be keen to look past the first few days of trading. Line will likely be measured going forward against fellow tech stocks Facebook Inc. and Twitter Inc., for which user growth has been a key metric. Line, which has about 218 million users, said in its prospectus that the pace of user growth has slowed.
"The growth in the number of users has almost stopped," said Serkan Toto, founder of consultant Kantan Games Inc., which specializes in Japanese apps and mobile games. "It's going to be an Asia-only phenomenon. They're not really a threat to the bigger players, and this IPO won't change that."
Despite market volatility and a surging yen triggered by the U.K.'s Brexit vote, Line raised its IPO price by 18 percent from an initial estimate and exercised the option to sell more stock. The company sold less than a fifth of its total shares in this week's offering.
Tokyo's influential day traders played a key role in sparking an early frenzy in trading. They tend to favor stocks popular with the general public, with retail investors drawn to the IPOs of companies whose services they use.

"A lot of the buying is coming from retail investors,"said Yoshihiro Okumura, general manager at Chiba-Gin Asset Management Co. "The overall market environment isn't too bad, and as New York debuted strongly, we're seeing it being bought here too."
Line's sales grew 40 percent last year to 120.7 billion yen, with games, streaming music and comics accounting for 41 percent of that. But the company chalked up a net loss of 7.6 billion yen in the period, according to its IPO filing.
Nomura Holdings Inc., JPMorgan Chase & Co., Morgan Stanley and Goldman Sachs Group Inc. were the lead underwriters.
Before it's here, it's on the Bloomberg Terminal.
LEARN MORE