Italy Favors Norwegian Model for U.K. Links With European Union
By
That deal would allow Britain to keep access to single market

Junior European affairs minister Gozi speaks in interview
Italy favors a Norwegian-type model for the U.K.'s future relationship with the European Union, allowing the British to keep access to the bloc's single market, Prime Minister Matteo Renzi's junior minister for European affairs said.
"The most effective and immediate deal could be the European Economic Area, the Norwegian model," Undersecretary Sandro Gozi said in an interview at his Rome office Thursday. "You are out of the EU but you are part of the single market. If you ask me today, I would be ready to sign an agreement on this now, but I am not sure the U.K. would be ready to sign for it too."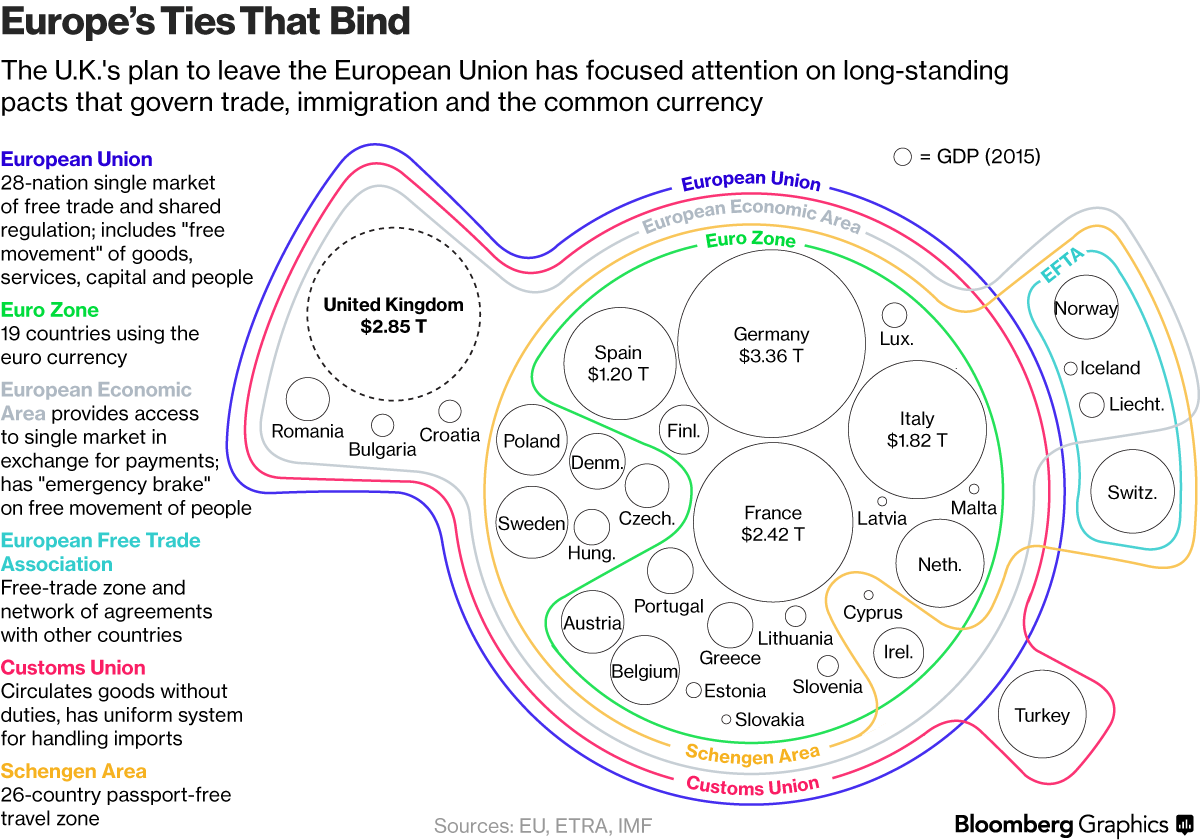 Signing up to the EEA would allow the U.K. to stay within the internal market and keep the trade ties that are the key to its prosperity. But much of EU law would need to be adhered to, including the free movement of people -- a condition which was one of the key reasons why voters chose to leave the EU in last month's referendum.
Countdown
Gozi ruled out allowing the U.K. to start informal talks with the EU before it invoked Article 50 of the Lisbon Treaty which triggers the two-year countdown to an exit from the bloc.
"I understand London's tactic is exactly the contrary," Gozi said. "But that's not in our interest because we are remaining in the EU. We want to strengthen the EU, and we don't want to set a negative precedent which is appealing for other countries."
Gozi, whose government seeks further integration within the bloc, said the U.K. leaving would make it harder for other member states to drag their heels over EU reforms.
"The exit of the U.K. from the EU would rob several countries of an alibi," Gozi said. "Many times in the past, someone decided not to go for deeper integration saying the U.K. would not accept it, the U.K. is a big partner, it's not feasible. Many governments hid behind the U.K. Today that's no longer possible."