What Happens to Old Polluting Power Plants? Italy Has an Answer
by
Enel closing 13 gigawatts of fossil fuelled power plants

Amazon also said to be eyeing plants for data centers
Italy has 22 old fossil-fuel power plants to sell, and Amazon.com Inc. may be interested.
Enel SpA, which is the nation's biggest utility, plans to close 13 gigawatts of power stations fired by coal, natural gas and oil as part of a shift toward renewables, said Enrico Viale, the head of thermal power generation. Rather than razing them, the Rome-based company looking for developers to turn the sites into shopping malls, medical facilities or high-tech facilities.
"We don't have the capability and the knowledge to find a new industrial use," Viale said in an interview at Bloomberg's office in London. "If there's still a possibility to produce energy in a different way, we'll develop the project, but if it's not energy use, it's not our business."
The question of what to do with obsolete power plants isn't unique to Italy. Around the world, countries are closing down coal plants to curb greenhouse gases blamed for climate change. As many as 236 power plants in the U.S. have set a retirement date, according to the Sierra Club's Beyond Coal campaign. The U.K. has promised to close all coal fired power plants by 2025, and China is closing plants that cause toxic smog in urban areas.
A handful of old power stations already have been given a second life. The best known are the Power Station of Art in Shanghai and the Tate Modern gallery in London as well as the nearby Battersea Power Plant, which is being turned into apartments. Enel reckons its the first company to make a strategy for a whole block of assets. The goal is to ensure they boost the local economy, even if they don't make any money for Enel.
In Italy, Amazon is in talks buy some of the sites Enel is offering, according to a report on Sunday in Corriere della Sera, which said executives from the online marketing company were looking for sites for data centers. The Seattle-based retailer didn't immediately reply to requests for comment.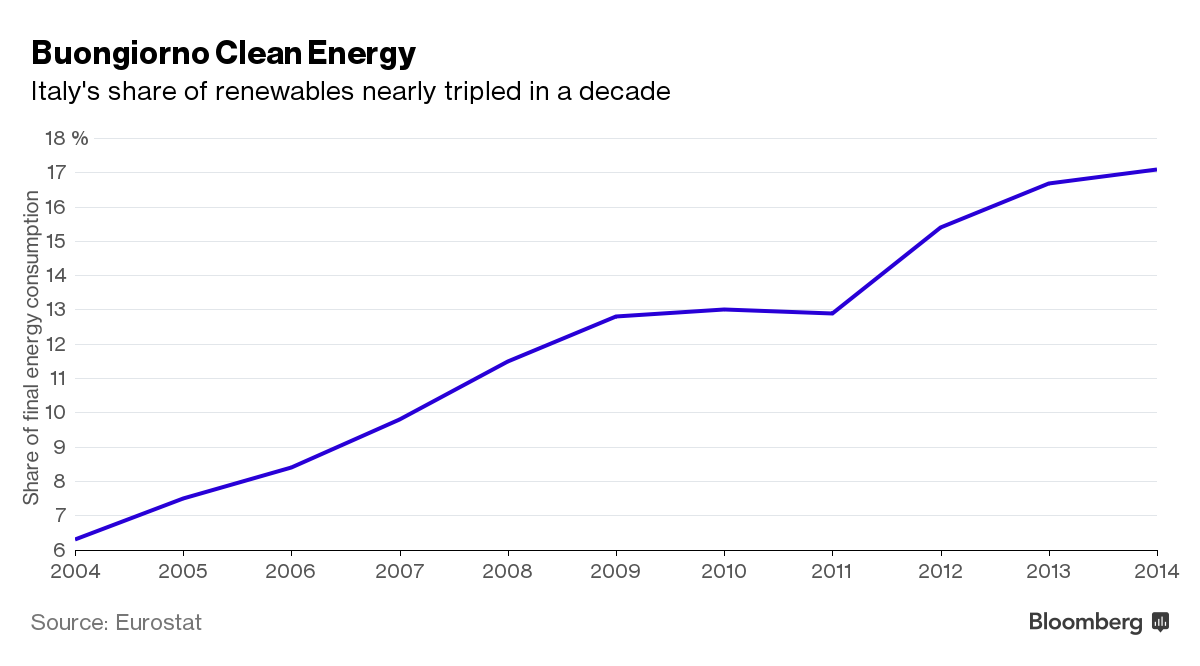 Enel's decision to ditch thermal-power assets is part of a wider trend across Europe and the U.S. that has created a $5.3 billion market to decommission old plants. Closing the dirtiest greenhouse-gas emitting power facilities is key to reaching climate change targets. Enel's Chief Executive Officer Francesco Starace said in June his company is scaling back on large power plants and wants to focus on green energy.
Many of Enel's 22 plants -- together with capacity to produce a fifth of Italy's power -- are located on prime real estate tracts across the country. A gas-fired plant for sale on the Mediterranean coast in Italy's March region is pitched on Enel's website as "a small jewel." An old coal plant up for grabs in Genoa offers developers "the lantern to the world."
"We see a prospect in logistics," Viale said. "They are all connected to water and the grid, also data. Many have logistic parts of it, many are on the seaside, some of them have piers."
That ready access to infrastructure could be one of the chief draws for a company like Amazon, which needs massive amounts of power to keep its data operations running. Similar to Enel, Amazon is also investing in green power and pledged to generate 40 percent of the electricity needed by its data centers from renewables this year.
New Life for Old Power Stations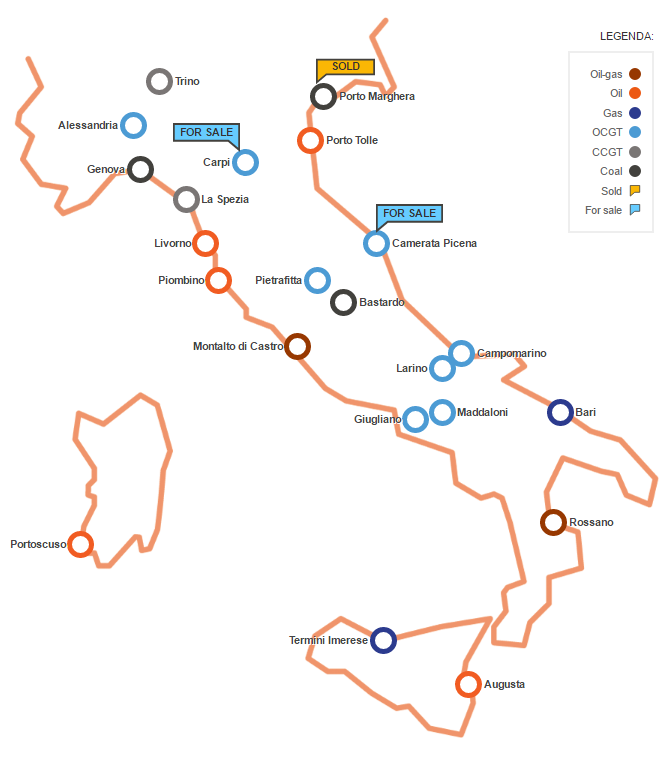 Enel is managing the asset disposal through its so-called "Future-E" program, which is hosting a series of competitions to identify potential uses for the facilities. The company said it also plans to transform some of the plants toward renewable energies like biomass and battery storage.
The initiative is less about generating cash than creating an opportunity to transition for Italian communities that share long histories with Enel, according to Viale.
"We have grown together and enjoyed a relationship with that community," he said. "We have a duty to give it back, either as it was before the site, but also we think we owe them a prospect for the future."
Before it's here, it's on the Bloomberg Terminal.
LEARN MORE