Viacom Shares Rise on Speculation of Paramount Stake Deal
by and
Wanda in talks to buy 49% of Viacom's Paramount, WSJ says

Any agreement could face opposition from Sumner Redstone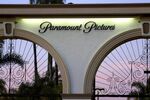 Viacom Inc. rose on speculation that Chinese billionaire Wang Jianlin's Dalian Wanda Group Co. is in talks to buy 49 percent of Paramount Pictures from the company.
QuickTake China Inc.'s Shopping Spree
To complete any deal, Viacom would have to overcome opposition from its biggest shareholder. The company is seeking a valuation of $8 billion to $10 billion for Paramount, the Wall Street Journal reported, citing one unidentified person familiar with the matter. The discussions are advanced and Viacom Chief Executive Officer Philippe Dauman began negotiating exclusively with Wanda, the Los Angeles Times reported, citing an unnamed person. Reuters first reported on the talks with Wanda. All three reports said the discussions face hurdles. Representatives at Viacom and Wanda declined to comment.
Viacom's Class B shares climbed 1.8 percent to $45.59 at 9:31 a.m. in New York. The stock had fallen 27 percent in the past year through Wednesday's close. 
If a deal's concluded, Paramount would build on Wang's expansion into Hollywood after Wanda agreed to buy Legendary Entertainment earlier this year. It would be the latest addition to a burgeoning entertainment empire that includes movie-theater screens, theme parks and sports assets.
But that's a big if. Viacom is locked in a three-state legal battle for control of the company that pits Dauman against his former mentor, controlling shareholder Sumner Redstone, who could potentially veto any deal. Under a Delaware court ruling, Viacom must give Redstone five days' written notice before making any moves involving Paramount.
In court filings and in public statements to the press, Redstone and his daughter Shari Redstone have said they've been denied information about the Paramount sale process. Sumner Redstone has said he's opposed to the sale of the studio which he has called "my baby."
Redstone, 93, is trying to remove Dauman and George Abrams, another former confidante, from a family trust that will one day oversee his affairs. He's also sought to eject them from the board of his National Amusements Inc. holding company and from their roles at Viacom, which also owns MTV and Comedy Central.
Redstone controls almost 80 percent of the voting stock at Viacom and has a similar stake in CBS Corp.
Dauman contends Redstone is no longer mentally competent to make such decisions and alleges he's being improperly influenced by Shari. Dauman is suing in Massachusetts, where the Redstone trust was executed, and fighting him in Viacom's corporate domicile of Delaware. Redstone is seeking to have the Massachusetts litigation take place in California, where he lives.
Viacom is seeking to sell a stake in Paramount to reduce debt and boost production. A deal with Wanda would give the company a strategic partner in faster growing Asian markets.
Before it's here, it's on the Bloomberg Terminal.
LEARN MORE