Monsanto Says Board Will Review Bayer's Increased Bid Offer
by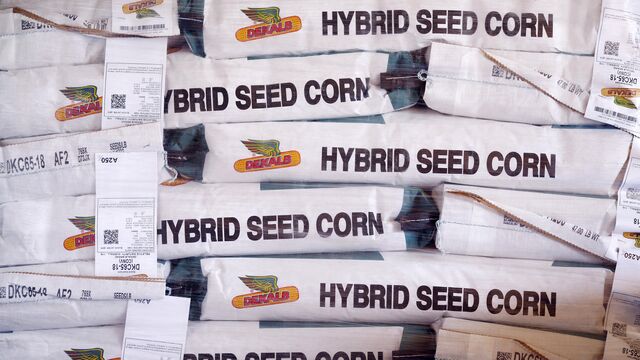 Monsanto Co. said its board of directors will review Bayer AG's increased acquisition offer.
"There is no assurance that any transaction will be entered into or consummated, or on what terms," St. Louis-based Monsanto said in a statement Thursday. The company's board will consult with its financial and legal advisers to review Bayer's bid.
Bayer raised its offer for Monsanto in a bid that values shares of the U.S. company at $54.7 billion after being rebuffed in its initial efforts to combine operations and become the world's biggest supplier of farm chemicals and seeds. The proposed price was increased to $125 a share in cash, and Leverkusen, Germany-based Bayer also offered paying a "reverse antitrust break fee" of $1.5 billion, according to a statement on Thursday. Monsanto's equity had been valued at $53.4 billion under the initial terms of $122 a share.
"Monsanto will have no further comment until its board of directors has completed its review," the company said.
Before it's here, it's on the Bloomberg Terminal.
LEARN MORE