May Seeks to Shore Up Union With Sturgeon Meeting in Scotland
by and
New PM pledges commitment to keep centuries-old U.K. intact

Johnson booed in first public engagement as Foreign Secretary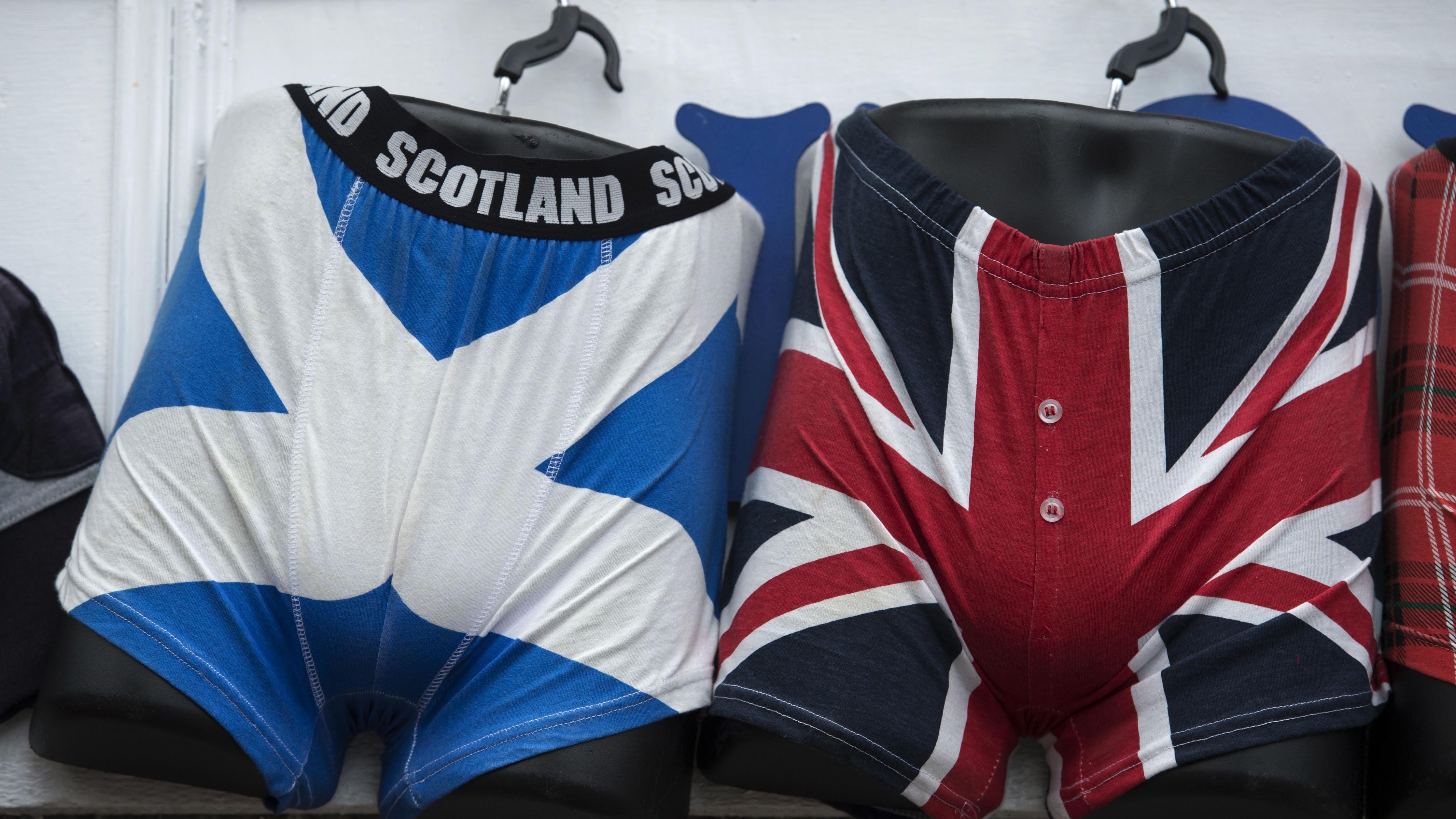 Theresa May visits Edinburgh on Friday, her first foray outside of London since becoming U.K. prime minister, to deliver in person a pledge to govern in the interests of all Scots and damp their call for independence following the Brexit vote.
Two days into the job, May is seeking to make good on a commitment made in her inaugural speech to preserve the 309-year-old union that binds Scotland to England and Wales. With the aftershocks from the decision to leave the European Union still reverberating, May has a few fires to put out, including a restive Scottish population that overwhelmingly favored staying in the EU.
QuickTake Scotland's Independence
May needs to pull off a daunting hat trick -- negotiate Britain's way out of the 28-nation bloc, steady the economy through its biggest upheaval since World War II and keep the U.K. intact after Scottish politicians signaled they want a second shot at breaking free.
Heading North
Having just overhauled the government's team of ministers, May heads north to a meeting with Scottish First Minister Nicola Sturgeon, who was quick to say that Brexit shouldn't apply to the Scots, "because Scotland voted differently in this referendum."
Unity aside, May is also sending a message of inclusion.
"I want to say something else to the people of Scotland too," May said in an e-mailed statement ahead of her visit. "The government I lead will always be on your side. Every decision we take, every policy we take forward, we will stand up for you and your family."
The 59-year-old, who spent six years as home secretary, also told Northern Ireland First Minister Arlene Foster and deputy First Minister Martin McGuinness that she would ensure they are involved in the Brexit negotiations. Like Scotland, Northern Ireland voted "Remain."
Every county in Scotland voted "Remain" in the EU referendum, but votes in England and Wales meant the nationwide tally ended up 52 percent to 48 percent in favor of "Leave." Sturgeon said if Scotland decides to opt for another independence referendum, she'll call it within two years of the U.K. beginning the formal withdrawal process.
Took Reins
May took the reins of government on Wednesday, replacing David Cameron, who quit in the wake of the referendum. While she campaigned for "Remain," she has said repeatedly that "Brexit means Brexit" and followed up by appointing prominent "Leave" campaigners to head the departments that will be most involved in the Brexit talks.
David Davis was named as Brexit Secretary and Boris Johnson was made Foreign Secretary, while Liam Fox was put in charge of international trade. Johnson's appointment in particular raised eyebrows, because the former London Mayor has a record of gaffes.
In his first public engagement as foreign secretary on Thursday, he was booed at an event at the French Embassy, a video posted on Twitter showed. Also doing the rounds on Twitter was a shaded world map showing countries he's purported to have offended.
"It is inevitable there is going to be a certain amount of plaster coming off the ceiling in the chancelleries of Europe," Johnson told broadcasters. "It wasn't the result that they were expecting and clearly they're making their views known in a frank and free way."
Sign up to receive the Brexit Bulletin, a daily briefing on the biggest news related to Britain's departure from the EU.
Before it's here, it's on the Bloomberg Terminal.
LEARN MORE