Carney Brexit Crisis Leadership Morphs to BOE Policy Hesitation
by
Rate kept at 0.5% after governor signaled 'summer' easing

Traders had priced in more than 80% probability of rate cut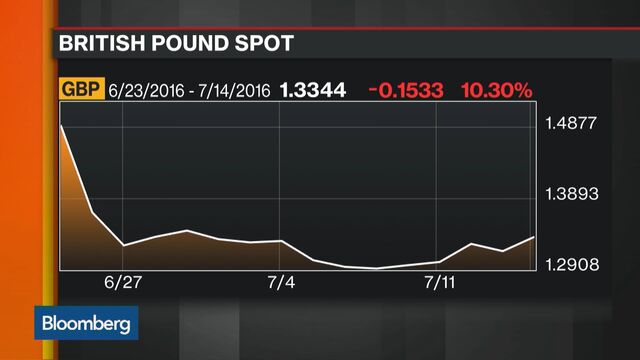 Three weeks since Mark Carney took charge of Britain's economic response to the Brexit crisis, his institution is suddenly seeming hesitant.
The Bank of England governor and his officials have left investors in suspense after surprising markets and a majority of economists by deciding not to cut interest rates on Thursday, and suggesting they might act at their August decision instead.
With the nine-member Monetary Policy Committee saying more time is needed to assess how Britain's June 23 vote has dented the economic outlook, Carney might have toned down his pro-active approach to reflect the collective view. Still, the volatility threatens to echo a period in 2014, when the governor's conflicting signals about rates whipsawed markets and led to lawmaker Pat McFadden labeling him an "unreliable boyfriend."
"It could well have been the case that Carney wanted to cut rates today but realized that there just wouldn't be five votes to support him," said James Rossiter, an economist at TD Securities in London and a former BOE official, who predicted the bank would lower the benchmark by 25 basis points on Thursday. "So he decided that rather than being outvoted and showing a very split committee, that might induce a lot of uncertainty and volatility, to hold fire for now and just wait for August anyway."
Clouded Outlook
The MPC voted 8-1 to leave the bank's benchmark rate at a record-low 0.5 percent Thursday, prompting the pound to briefly jump by the most since the U.K.'s June 23 referendum on European Union membership, stocks to erased their daily gains and gilts to fall. Only Gertjan Vlieghe wanted an immediate cut, and while his fellow policy makers discussed various easing options for their August gathering, the minutes were vague about what those might be.
The clouded message contrasts with Carney's role as a beacon of stability amid the U.K.'s political turmoil. Dubbed the only "adult in the room" by former BOE policy maker David Blanchflower, the governor seized the initiative, pledging to support the banks and economy just hours after the referendum result and former Prime Minister David Cameron's resignation.
Seeking Clarity
"Carney has not been able to sharpen up his communication with the market," Luke Hickmore, an Edinburgh-based senior investment manager at Aberdeen Asset Management Plc, which oversees about $420 billion. "My gut instinct is we haven't had enough clarity, we haven't had enough transparency. Knowing what the BOE is going to do at this stage, when we are still unsure about the politics, is very important."
The pound jumped 2.5 percent immediately following the decision before paring its gains. Sterling was 0.3 percent stronger at $1.3377 as of 12:17 p.m. London time and is heading for its biggest weekly gain against the dollar since May 2009.
Some economists argue markets got ahead of themselves and misinterpreted Carney's June 30 speech, which said policy makers "will make an initial assessment on 14 July, and a full assessment complete with a new forecast will follow in the August Inflation Report." Traders priced in more than an 80 percent probability the rate would be lowered on Thursday and 31 of 54 economists asked by Bloomberg also predicted a reduction.
Further Clues
"Why did the market get it wrong? Perhaps a bit of hopefulness that you just get the bank on the front foot and moving quickly," said Victoria Clarke, an economist at Investec and a former U.K. Treasury official. "Carney had to be seen to be saying something, and particularly given the political vacuum at the time."
Subsequent to his comments at the end of June, the governor spoke twice more -- at a press conference on July 5 and in testimony on July 12 -- without providing further clues on monetary policy, because both occasions were focused on financial stability matters.
More Views
Carney was the only one of the nine voting officials to have had the chance to publicly express a policy view before Thursday's decision, leaving investors guessing about the others. Chief Economist Andy Haldane released commentary on Friday saying he will push for stimulus next month. Outgoing official Martin Weale will set out his views on the implications of Brexit for monetary policy on July 18.
Minutes of Thursday's meeting showed a bias toward waiting for deeper analysis. While the Office for National Statistics has said the referendum outcome won't be visible in the official figures until mid-August, Carney's comments together with dropping confidence gauges and the freezing of multiple property funds, convinced many that early action was on the way.
BOE officials can still point to the relatively short time of just three weeks between Thursday's decision and the August meeting, which will feature new quarterly economic projections and a press conference, with the chance to fully explain their actions. That may give Carney an opportunity to provide further clarity.
"They gave a clear indication to anticipate further monetary accommodation" this month, Angus Armstrong, director of macroeconomics at the National Institute of Economic and Social Research, said in a statement. "Whatever the economic merits or demerits of cutting interest rates at this juncture, the lack of clear direction is more likely to add to economic uncertainty and therefore be detrimental to demand and the economy."
Watch Next: Was Carney Right to Keep BOE Rates on Hold?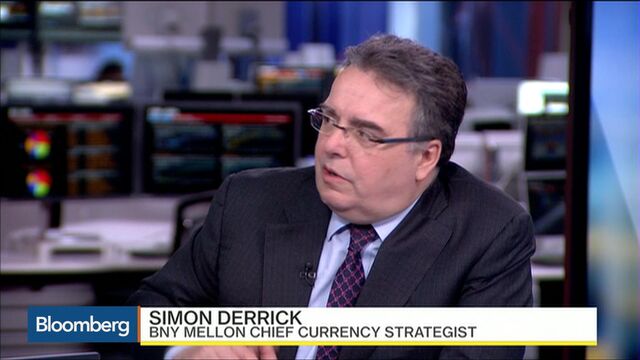 Before it's here, it's on the Bloomberg Terminal.
LEARN MORE