Birinyi Sees Too Few Bulls to Call a U.S. Stock Market Top
by
He doesn't see enough euphoria in stocks to call a market top

S&P 500 closed at an all-time high of 2,153.67 Wednesday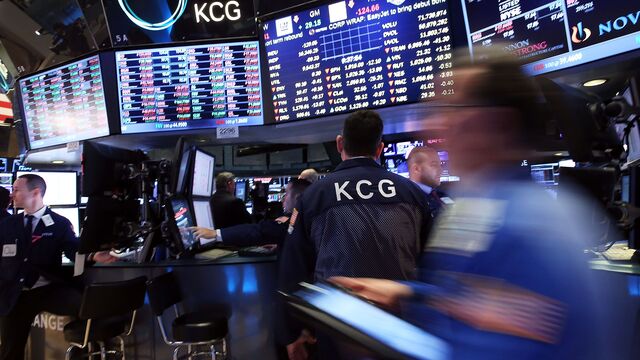 The S&P 500 Index's run to a record has further to go, according to Laszlo Birinyi.

His rationale is the same one given by many investors of late: bearish sentiment. The 72-year-old president of Birinyi Associates Inc. says there just aren't enough bulls around to get worried about the seven-year rally, the second-longest in history. With little risk of getting overheated, the S&P 500 will be able to test the upper bounds of its trading range, which he says sits near 2,182 -- 1.4 percent above its closing level Wednesday.

"If sentiment was more euphoric, we might be more in danger of forming a market top," he said in a phone interview from Westport, Connecticut. "The characteristics of the end of a bull market are not evident. Our stance continues to be that the market will go higher."
The S&P 500 gained 0.5 percent to 2,163.35 at 9:48 a.m. in New York, putting it on pace for a fifth straight increase.
While U.S. stocks just posted their biggest 10-day advance since 2011 to end the longest stretch outside of a bear market without a record in three decades, the bull market has never wanted for skeptics. One of the latest signs: individuals pulled more than $80 billion out of stocks from January to June, the fastest withdrawals for any first half since at least 1984, according to data compiled by Bloomberg and the Investment Company Institute on mutual and exchange-traded funds.
One of the ways Birinyi sets a range for the S&P 500 centers on its 50-day moving average. The upper boundary represents a 5 percent increase from that level, while the lower sits 5 percent below it. Both measures are calculated on a daily basis. Birinyi's market top is derived from the 50-day moving average of 2,077.65 set Friday.
A gain to 2,182 from current levels would push the index to unprecedented levels after the S&P 500 on Wednesday eked out a third straight record to end at 2,152.43. The upper boundary is more of a mile marker than stop sign, Birinyi said.
"If we see a gradual ratcheting up over several weeks, there's a likelihood we'll get stronger from there," he said. "If we go straight up in just a couple days, we'd expect a period of digestion. In neither case would we get out or cut back."
For years, Birinyi's rationale for why stocks should keep increasing has been that once markets start to rise, up tends to be their natural direction. Barring convincing evidence to the contrary, the best bet is to stay invested.
Heeding the advice of the former Salomon Brothers Inc. analyst has been profitable during a bull run that lifted the S&P 500 more than 200 percent. After writing in December 2008 that stocks had reached their financial-crisis lows, he said two years later that U.S. companies were earning too much to be dragged lower by Europe's debt crunch.
When equities were in free fall last August, Birinyi said markets would "come out OK" after a short correction. He noted that investors were contending with known threats -- in that case China -- which they'd ultimately navigate. He applied similar logic when staying positive during the S&P 500's worst-ever start to a year, citing concerns over weakening profits as information already processed by investors.
"None of the fundamental or technical metrics are at a point that concerns me," Birinyi said Wednesday. "We still see somewhat of a reluctance to buy, which is actually healthy for the continuation of a bull market."
Before it's here, it's on the Bloomberg Terminal.
LEARN MORE