Five Things You Need to Know to Start Your Day
Get caught up on what's moving markets.
by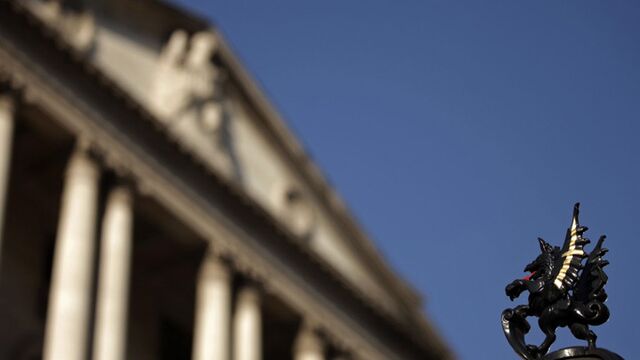 Want to receive this post in your inbox every morning? Sign up here.
The Bank of England holds rates unchanged, Bernanke floats the idea of zero-coupon perpetual debt for Japan, and the new British Prime Minister's cabinet prompts surprise. Here are some of the things people in markets are talking about today.
Bank of England holds
The Bank of England made its first post-Brexit rates decision today and has decided to hold rates unchanged, despite the fact that the majority of economists surveyed by Bloomberg expected a cut. After the decision, the pound strengthened, and was trading at $1.3364 at 7:02 a.m. ET.
Bernanke's suggestion for Japan
Etsuro Honda, a key adviser to Japanese Prime Minister Shinzo Abe revealed that former Fed Chairman Ben Bernanke has suggested that helicopter money — where the government issues zero-coupon perpetual bonds to be bought by the central bank — could be the strongest tool to overcome deflation. The yen slipped to 105.63 to the dollar by 5:39 a.m. ET  following the reported comments, and is now set for its biggest weekly drop since 1999. Stocks in Japan continued their rally, with the Topix index closing 0.8 percent higher, taking the gain since July 8 to 8.4 percent. 
May's cabinet surprise
Newly appointed British Prime Minister Theresa May has wasted little time in announcing her new front bench, with the most surprising appointment being the selection of gaffe-prone former Mayor of London Boris Johnson as Foreign Secretary. It is the appointment of Philip Hammond to the role of chancellor of the exchequer that will be most important for markets in the short term, as the government tries to deal with the fallout from the Brexit vote. In an interview this morning the newly-minted chancellor said that he would take "whatever measures" are needed to shore up the British economy. 
Markets rise
The MSCI Asia Pacific Index added 0.2 percent overnight, with Japanese equities accounting for most of the gain. Trading in Singapore was halted at 11:38 a.m. local time due to a technical malfunction, and despite two separate promises to restart in the afternoon, remained closed for the rest of the session. In Europe, the Stoxx 600 Index was 0.9 percent higher at 5:51 a.m. ET in a broad-based rally which is seeing all 19 industry groups in the index gaining. BASF SE is 3.6 percent higher after a people familiar with the matter said that Monsanto Co. has revived talks about a possible combination of their agrochemical businesses. S&P 500 futures are up 1.0 percent. 
Coming up...
JPMorgan gets bank earnings season underway this morning, with results due before the bell and analysts expecting adjusted EPS of $1.43. At 8:30 a.m. ET weekly jobless claims data is released, with expectations for 265,000 new filings for unemployment benefits, an increase from last week's unexpectedly low 254,000. Also at 8:30 a.m. producer price inflation data is due. 
What we've been reading 
This is what's caught our eye over the last 24 hours.
Before it's here, it's on the Bloomberg Terminal.
LEARN MORE