Photographer: John Leyba/Denver Post via Getty Images
Cars
What Happens When You Die Waiting for a Tesla?
The Model 3 is at least 18 months away, and not everyone on the waitlist will make it.
By
There are more than 300,000 people in line for a Tesla Model 3, and at least one of them is going to die before getting the car.
This isn't an electric-vehicle prophecy, just a sober reading of statistics from the Centers for Disease Control and Prevention. There were 821.5 deaths in the U.S. per 100,000 people as of 2013, the most recent data available, and the newest car from Tesla Motors Inc. isn't scheduled to begin shipping until late 2017. That leaves at least 18 months during which one among the hundreds of thousands of Model 3 hopefuls could be found at the supercharger station in the sky. What's more, owners of Tesla's pricer Model S sedans have tended to be overwhelmingly male and over the age of 45, according to data from Edmunds.com, so we aren't exactly speculating about an actuarially invincible cohort here.
A deceased Model 3 buyer will have plopped down a refundable $1,000 deposit to hold a place on Tesla's waitlist, agreeing to a one-page contract that explicitly blocks transfers to another buyer. A particularly forward-looking person on the Model 3 waitlist might list the reservation in his or her will, but death doesn't invalidate the terms.
"Anyone could bequeath property or rights to something to another individual," said Stuart Slotnick, a partner at Buchanan, Ingersoll & Rooney with experience in contractual law. "But if you do not have a right to something, because of the contract with Tesla, then you have nothing to bequeath."
The contract warns that a "reservation is not transferrable or assignable to another party without the prior written approval of Tesla," and a Tesla representative said these terms are designed to prevent line squatters from hoarding reservations with plans to sell them off to the highest bidder as shipping day approaches. So would Tesla allow heirs or estate managers to take over a spot in the Model 3 line?
The company is prepared to accommodate an heir, regardless of the contract. "In the scenario you list, the $1,000 reservation would be refunded, or a spouse or close family member could keep the reservation," a Tesla spokeswoman explained.
So far there have been no known deaths on the Model 3 waitlist. 
Watch Next: Tesla Doubles Down With the Model 3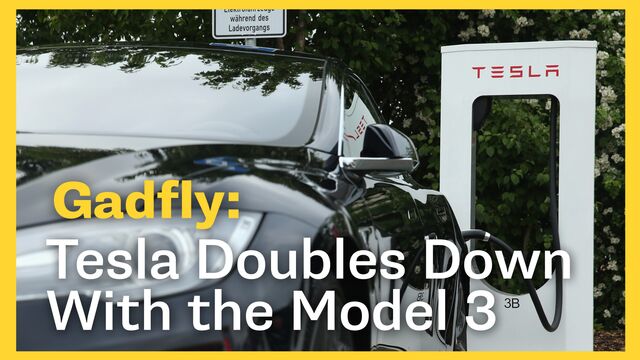 Before it's here, it's on the Bloomberg Terminal.
LEARN MORE