Kabila Adviser Says Congo Leader Will Quit, But Not This Year
by
Adviser in Washington after sanctions imposed on police chief

Elections scheduled for November are set to be postponed
Democratic Republic of Congo President Joseph Kabila will eventually leave office, but must continue to govern Africa's biggest copper producer until delayed elections can be held, one of his most senior advisers said.
Kabila holding on to power could damage relations with the U.S., which has threatened to impose further sanctions against the government if the 45-year-old fails to step down when his mandate ends in December. The president dispatched Barnabe Kikaya Bin Karubi, his chief diplomatic adviser, to Washington, D.C., after the U.S. last month froze the assets of a senior police chief in the central African country.
The government is working to establish a "political consensus" by holding talks with all political parties to determine how the country will be governed after the president's mandate ends, Karubi said by phone on Tuesday. "We must discuss what kind of governmental architecture we need in order to govern our country together leading to those elections that will see a transfer of power."
Congo has never had a democratic transfer of power. Elections are scheduled for November but are likely to be delayed. The national electoral body says it may need as long as 16 months to complete a voter-registration process due to begin this month.
Opposition leaders say Kabila, who has ruled Congo since 2001 but is prevented by the constitution from running for a third five-year term, has intentionally stalled preparations for the election in order to hold on to power. A May ruling by the country's Constitutional Court said the president can remain in office if the vote is delayed.
'No Transition'
"There will be no transition," Kikaya said. "Kabila will continue to govern the country until there is a newly elected president."
Kabila in November called for a national political dialogue on the organization of elections, but opposition parties largely rejected the talks as another delaying strategy.
The United Nations said July 10 that opposition leaders including 2011 presidential runner-up Etienne Tshisekedi had agreed to join talks facilitated by the African Union and an international group of experts if Kabila's government was willing to meet other conditions, including the release of political prisoners.
Kikaya denied that any opposition member currently in detention in Congo is there for political reasons, but said opposition leaders should join the talks and raise this condition at preparatory meetings.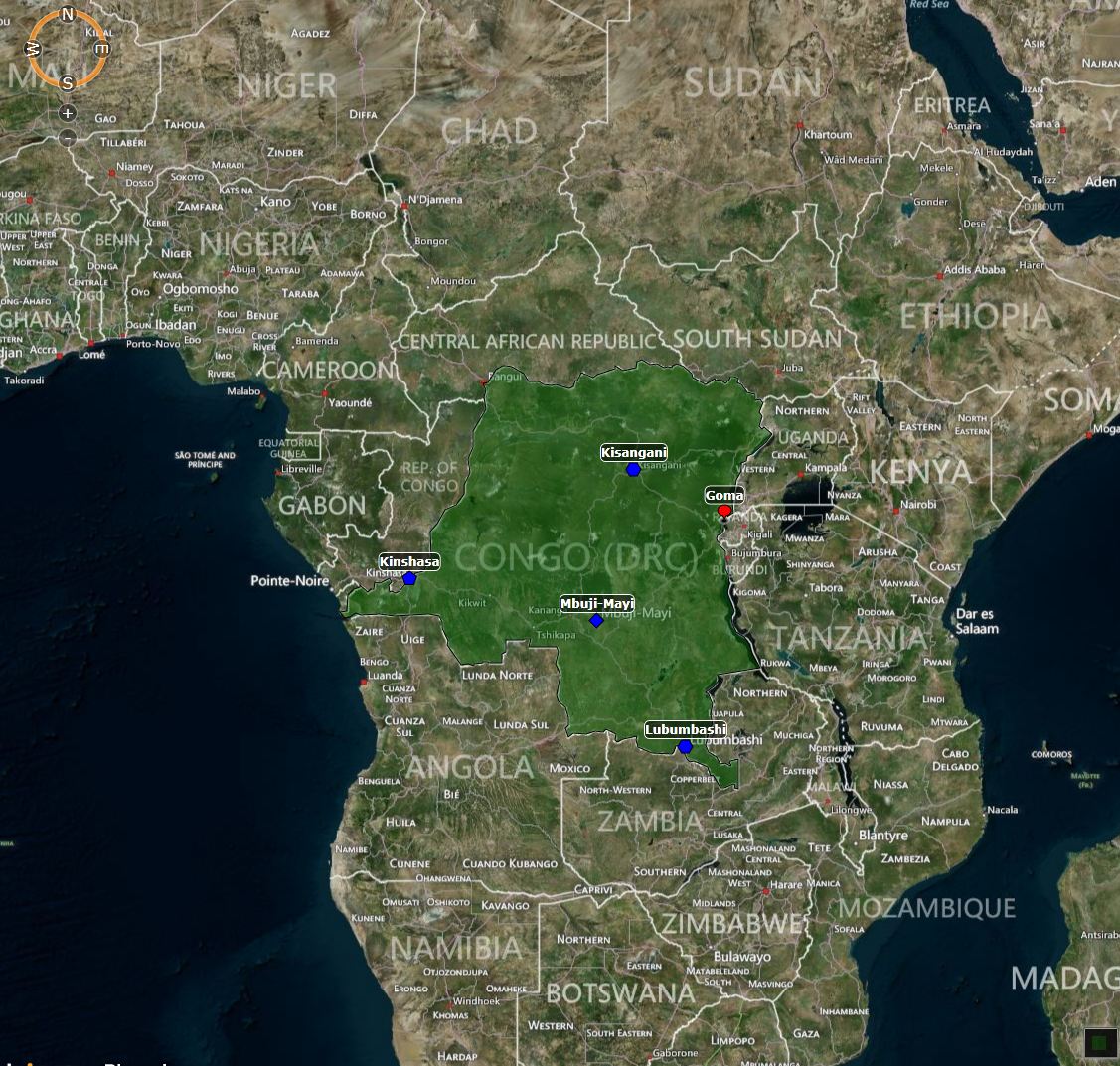 The talks are needed to resolve "the looming political crisis that the Congo may face come December 20," Kikaya said. "It has nothing to do with seeking a third mandate for the president."
The U.S. government has repeatedly called on Kabila to step down. The sanctions imposed on police General Celestin Kanyama were part of a U.S. strategy to punish human-rights violations and push for timely elections. A resolution sponsored by Massachusetts Senator Edward J. Markey currently under review in the U.S. Senate calls for further sanctions on Congolese officials, including visa bans and asset freezes, if Kabila doesn't publicly commit to stepping down on Dec. 19.
"We are here in Washington telling people, sanctions do not achieve anything, they just harm and hurt bilateral relations," Kikaya said. "A country like the U.S. should not be seen as a country which is putting oil on the fire."
Congo was the top recipient of foreign aid in the three years through 2013 and the U.S. is Africa's biggest donor, according to Organization for Economic Cooperation and Development data.
Kikaya said he's meeting with legislators and officials including Assistant Secretary of State for African Affairs, Linda Thomas-Greenfield, during his visit.
Before it's here, it's on the Bloomberg Terminal.
LEARN MORE